Image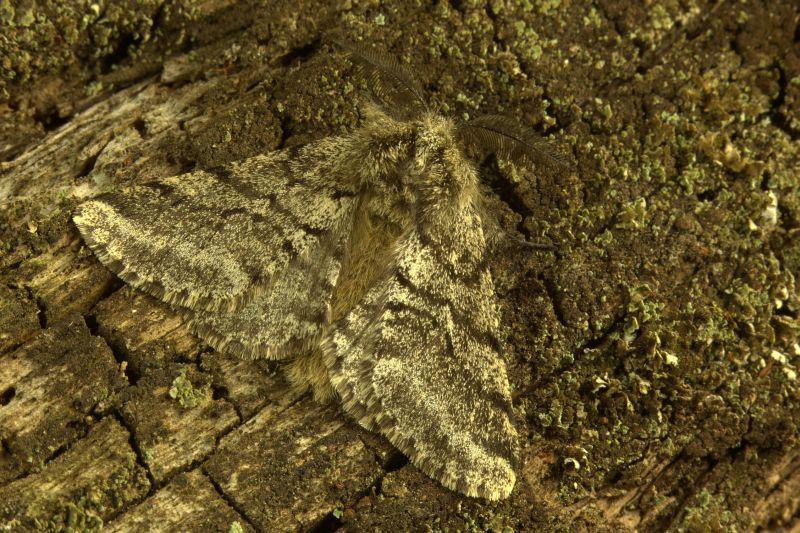 Body
Brindled beauty
Brindled beauty    Saare-karusvaksik      Lycia hirtaria
The brindled beauty is widely spread in all Estonia and is quite common. It can be found in forests and thickets but also in parks or gardens. The moths fly in April and May.
Basically we meet the male moths that fly around at night and with their comb-like antennae sense the smell of the opposite sex from far away. The task of the females, with thread-shaped and less sensitive antennae, is to lay the eggs for the next generation, as invisible as possible in a sheltered place.
The wing colour and pattern of the brindled beauties allow them to be quite unnoticeable on tree bark. Very rarely however specimens with completely dark wings occur.
The caterpillars feed on many broadleaf tree species and shrubs. They winter as pupae.