Autorid
Screencap from webcam W. Zwar
English translation Liis
Estonian text  posted 13.03.2019
Image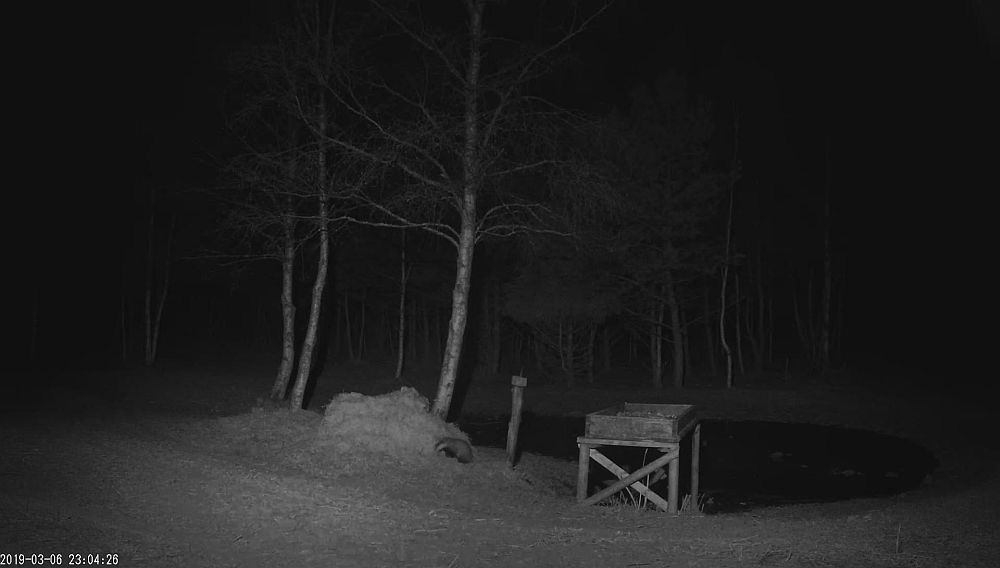 Body
Badger at the deer feeding ground
Badger         Mäger       Meles meles
This badger usually moves in the dark, being on a foraging trip.
During winter they went out from the burrows in warmer weather but then always close to the nest. More frequently in daytime, to breath fresh air and when possible show themselves to the sun.
In winter the badgers have had a thorough slimming period: a full-grown individual now weighs about nine kilos.
Because of the delayed implantation on fertilization the female brings her offspring into the world in March or April. Badgers have usually three to four offspring in a litter. Their weight at birth is around a hundred grams. The female suckles her offspring for the first two or three months. .All the above was presented quite thoroughly during the year of the badger.