Image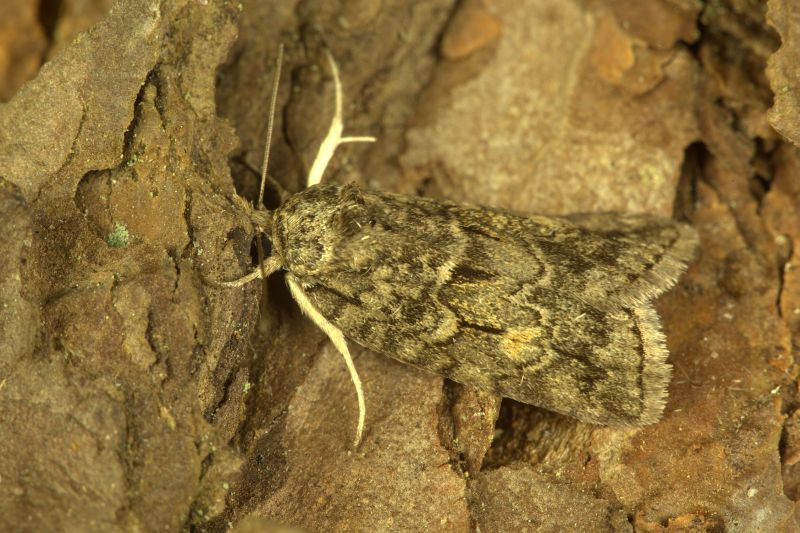 Body
Sallow nycteoline
Sallow nycteoline    Paju-varjeöölane    Nycteola degenerana
The sallow nycteoline is a quite small moth (wing length only 11 mm) but its life span in contrast is quite long – about 10 months. The moths hatch at the end of July and fly until the arrival of frosts. After wintering they may live until June, and we can meet them now.
If the sallow nycteoline is disturbed it may stick out its white legs from under the wings as a means of scaring.
In Estonia it can be encountered everywhere but it is not very common. The caterpillars mainly feed on Salix species.