Autorid
Screencap from webcam  Jojo, LK forum
Estonian text posted 02.05.2019
Image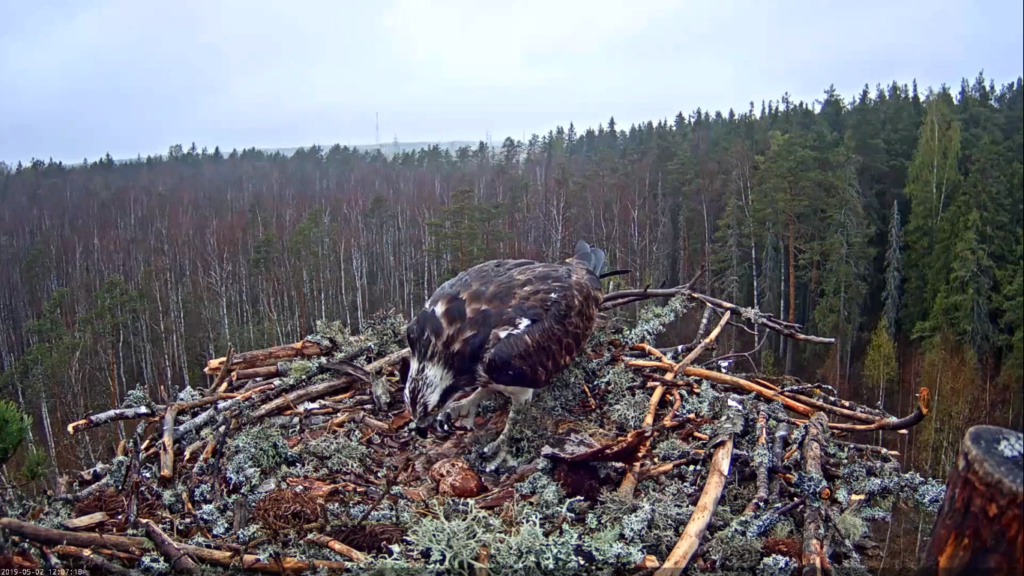 Body
..yes, only two eggs in the nest but they were three …
Osprey         Kalakotkas          Pandion haliaetus
In the osprey webcam 2 we now see only two eggs in the nest – what has happened in the nest of Miina and Marko?
Last year also an egg disappeared from a  nest but then the whole event was witnessed by viewers .
The egg had stuck to the feathers of the incubating bird and came loose and dropped from the nest when the bird took off in flight. Something similar may have happened in early morning today too because the osprey's feathers may have been wet from a rain shower and so accidents easily happen.