Image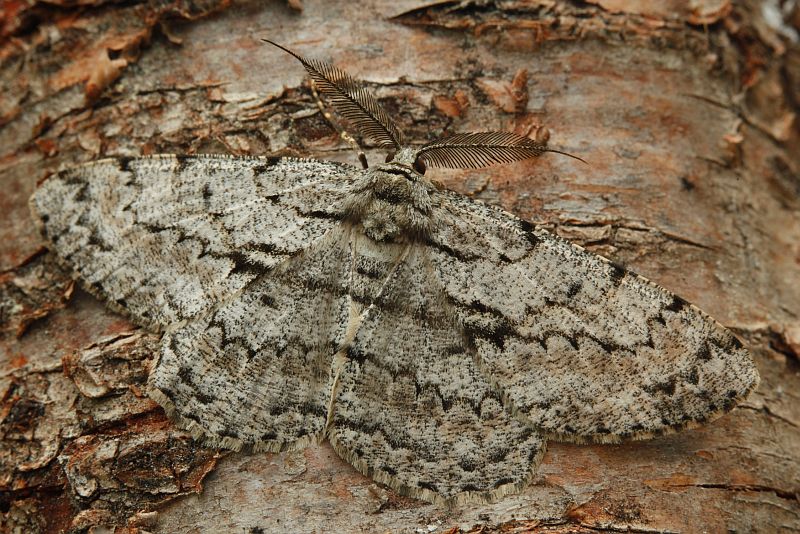 Body
Great oak beauty
Great oak beauty  Hiid-samblikuvaksik   Hypomecis roboraria
The great oak beauty can be seen in Estonia quite often in broadleaf and mixed forests, but frequently also in gardens from mid-June to early August.
It is one of the largest among the geometer or Geometridae moths, with a wing span of up to 60 mm. Thanks to its efficient protective colouring it is simply not noticed in nature.
The great oak beauty is active at night, daytime is used for sleeping. When it is disturbed the male spreads its comb-like antennae and holds its ground against the disturber until the last possible moment before it flees.