Autorid
Photos  Kristel Vilbaste
Translation Liis
Image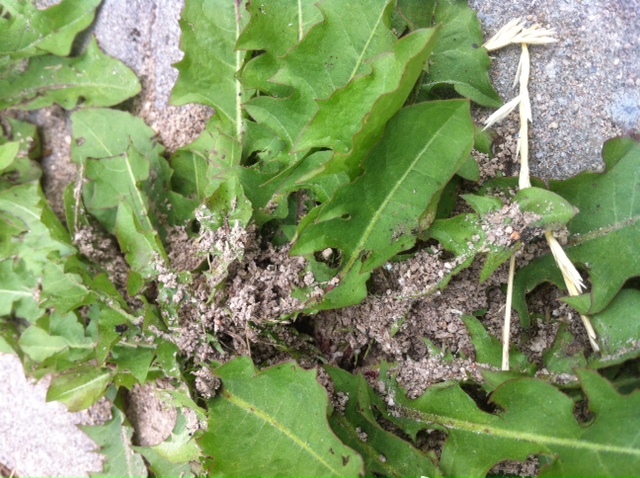 Body
The nests of black garden ants this year in Tartu are built at the roots of dandelions that retained moisture  during the recent drought. Do the ants predict a dry summer?
 

Black garden ant      Mullamurelane or must sipelgas         Lasius niger  
We all know them: for living space they choose areas under slabs or rocks in our gardens and yards, the basements of buildings, flower beds, grass tussocks etc; always in  sunny places.  After wintering the black ant queen laid worker eggs in the nest in early spring and fed the larva with her saliva secretion. Now the workers are busy with developing the nest and getting food. They measure up to 5 millimetres.
In mid-summer the black ants swarm; at that time they have wings for flying, but more about this later when the time comes.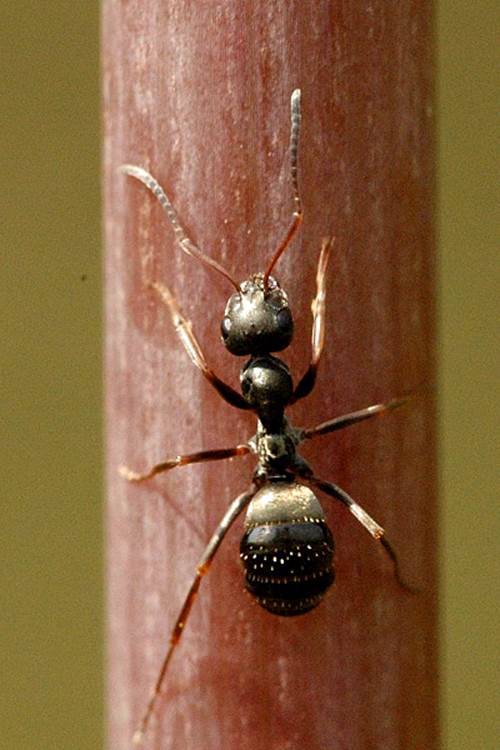 Black garden ant worker, photo from Wikimedia