Body
Common ringed plover   Liivatüll     Charadrius hiaticula
Elegant shore birds who live on the coast and the islands, nesting on the sand or gravel, in north-western Estonia in the gravel quarries.
Easy to recognize from appearance: top of head and back sand grey, a white patch on the base of the beak, eyes covered by black "mask". The neck is ringed by a white band and the chest is decorated with a black shirt front. Beak orange with a black tip, legs also orange or yellowish.
Very similar to the little ringed plover, but the beak of the latter is black.
The number of plovers has decreased noticeably in recent years. It is nice to observe them catching flies on the seaweed beds on the beach; the friendly birds get on nicely with other food competitors. Today they were busy on the shore together with the house martins nesting nearby. Currently their own nesting is going on.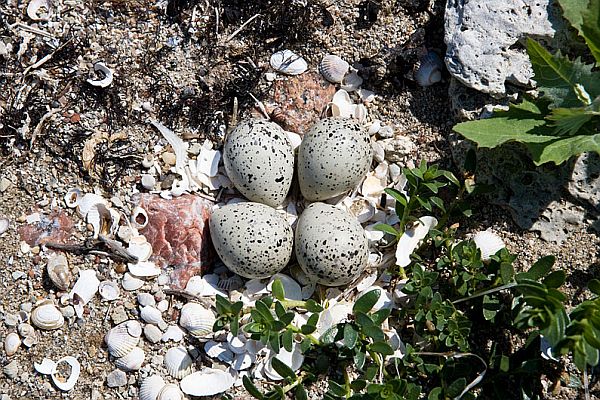 Nest of ringed plover