Body
Biting stonecrop; Wallpepper   Harilik kukehari                Sedum acre
The biting stonecrop that is among our smaller plants flowers.
Despite its small size the stonecrops are well visible in dry heaths with a scanty flora. The stems of the plant stretch almost three times taller  during the flowering.
A tuft of stonecrop consists of stems growing tightly by each other and covered densely with succulent leavers. The stonecrop can grow in extremely dry and poor conditions since it can use the water stored in the leaves in a drought and with a rain lasting a couple of days the leaves collect new "reserve water".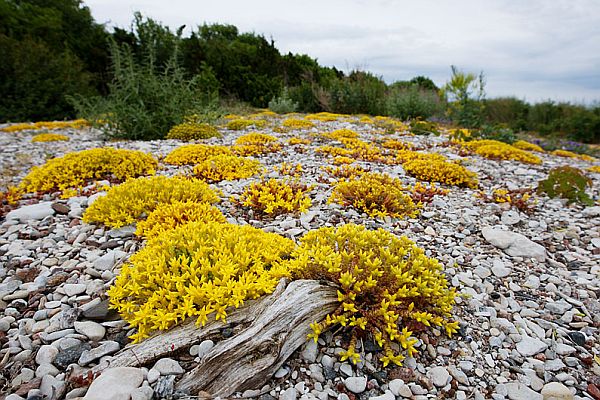 Biting stonecrop. Kumari islet