Autorid
Mobile photo  Kristel Vilbaste
Translation Liis
Image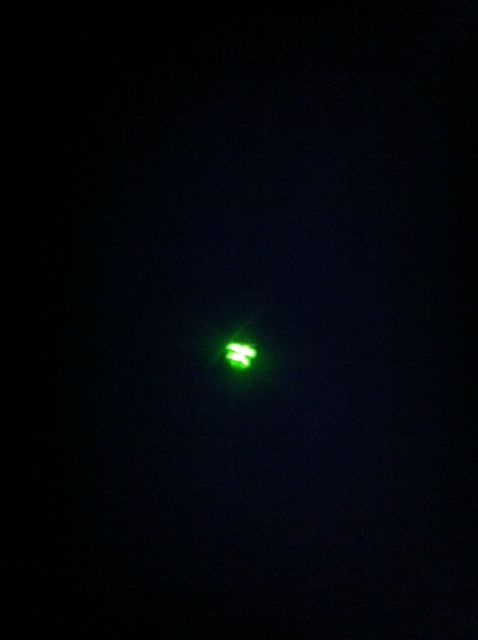 Body
Photographed on Saturday night in Kütiorg. Glowworms this year keep to moist areas
Glowworm beetle      Jaanimardikas    Lampyris noctiluca
Only the female glowworms glow as we know – in order to signal their presence to the adult male glowworm, modestly brown-coloured, with soft wings and capable of flying. The glowworm species must be continued.
The passing of the larval stage may even last several years for the female, and only then it is transformed to the glowworm beetle – although in appearance they remain small wingless worms
Before 10-11 o'clock in the evening it is not worthwhile to look for them. About then the glowworm beetle climbs to the top of a grass straw to give notice of herself to the suitors  by the mysterious glow.
The life of an adult glowworm beetle lasts only a few weeks; carrying on the species is so important that during that time they neither feed nor drink.
Those who are interested can read a more thorough presentation of the glowworm beetles: LINK