Autorid
Image from webcam captured by  Iceage, LK forum
Translation Liis
Image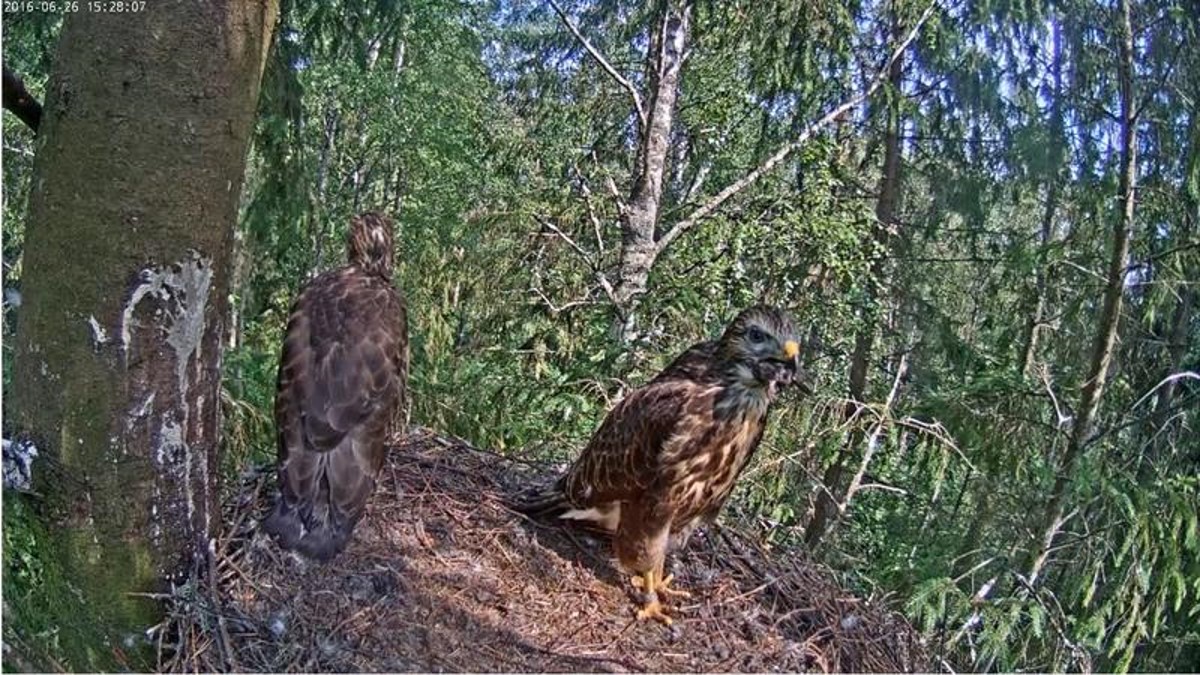 Body
At the moment both buzzard chicks are in the nest.
Buzzard    Hiireviu       Buteo buteo
On the branches of the nest tree, outside camera view, the older buzzard chick climbs around, the younger spends the time in the nest.
The chicks hatched on May 12th and 15th respectively, so they are six weeks old. Nest life is not exactly peaceful; the older chick is stronger than the younger and often the prey brought by the parents goes to the older who refuses to share it with the younger. We have seen this in previous years too.
Nest life continues.