Image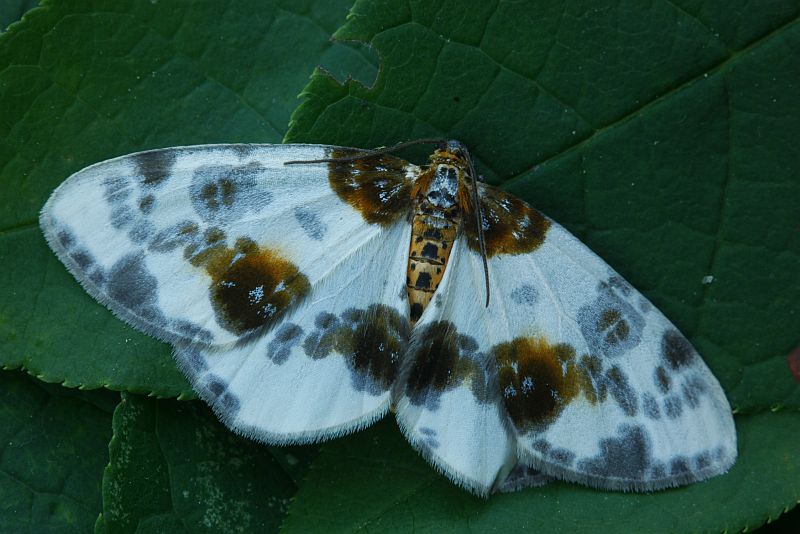 Body
Clouded magpie moth
Clouded magpie moth     Pargi-tähnikvaksik        Abraxas sylvatus
The clouded magpie occurs in all Estonia and is quite common locally. The moth flies from early June to the end of July in parks, mixed forests and coppices.
In daytime they can be seen sleeping on tree leaves. It is sometimes taken for bird droppings, because of the pattern of spots on the wings.
The clouded magpie starts its night-time flight in the evening before dusk. At times they can be seen by tens flying around shrubs. When disturbed in daytime they slowly fly away or pretend to be dead.
The caterpillars live on various broadleaf trees, but most numerously on bird cherries. They winter as pupas.