Autorid
Text and photos  Urmas Tartes
Translation Liis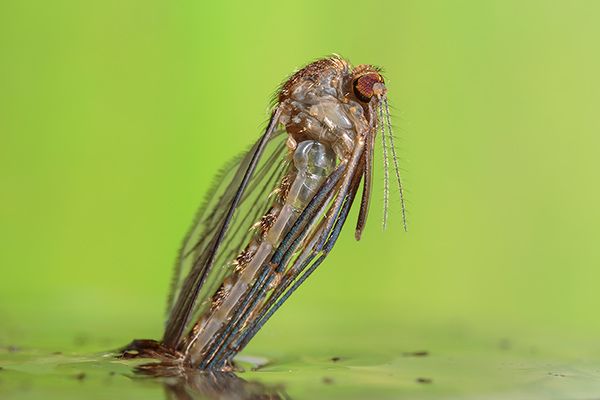 Female house mosquito (Culex pipiens) emerging from pupa 
Body
Can mosquitoes be regarded as friends? My answer is – Yes. A friend is somebody who will never deceive you, whom you can trust. Mosquitoes never deceive. If a "lean" female mosquito flies around you, you know exactly what she wants. When you see a mosquito with a bulging red abdomen however, you know that for at least week it will not bother you. If a male mosquito with a high-pitched fine whine happens to fly around you, you are uninteresting to him.
Sucking blood is only a small part of the fascinating life of these insects. How many mosquitoes there are in Estonia, who eat mosquitoes, how to fend off mosquitoes and how people relate to mosquitoes – all these questions are contained in the mosquito exhibition at the Sagadi Forest Museum.
Knowledge, emotions, food for thoughts and practical tips are all there.