Image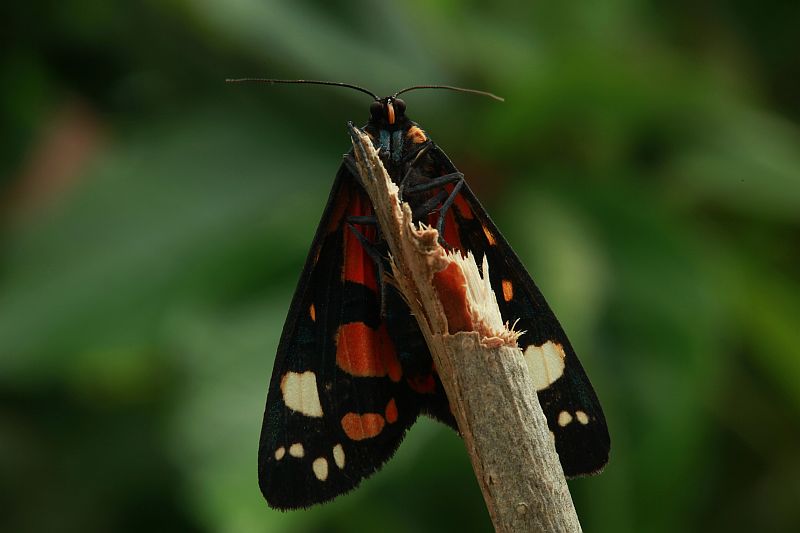 Body
Scarlet tiger moth
Scarlet tiger molth    Harilik piksepeni      Callimorpha dominula
The scarlet tiger moth is very rarely seen in North Estonia and it is not particularly common southwards either. The moth flies in broadleaf forests and thickets with a variety of species.
The scarlet tiger moth is night active but it may also quitet calmly rise into flight before one's feet in daytime. The image is particularly beautiful in sunny weather. An eye-catching colour on insects tends in nature to be a warning signal – don't touch me, I am not edible, or poisonous.
The caterpillars feed on a variety of herbs and shrubs and spend the winter as such.
The scarlet tiger moth was listed in the Soviet Union Red Data Book of endangered species.