Image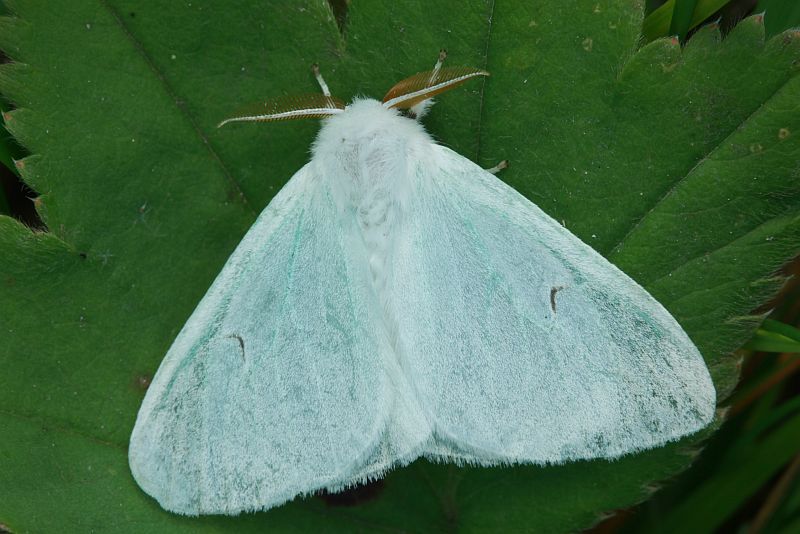 Body
Black V moth
B.ack V moth      Nurklainelane        Arctornis l-nigrum
The black V moth was caught for the first time in Estonia in 1999, in Valga County, close to the Mustjõe river mouth.
Today, in about a decade it has become locally common in South Estonia and curently extends its distribution towards north. The moth flies in broadleaf forests in July and August.
The black V moth is easily recognizable by the black L-shaped patch in the centre of the white wings with greenish veins. The moth has noticeably large black eyes.