Image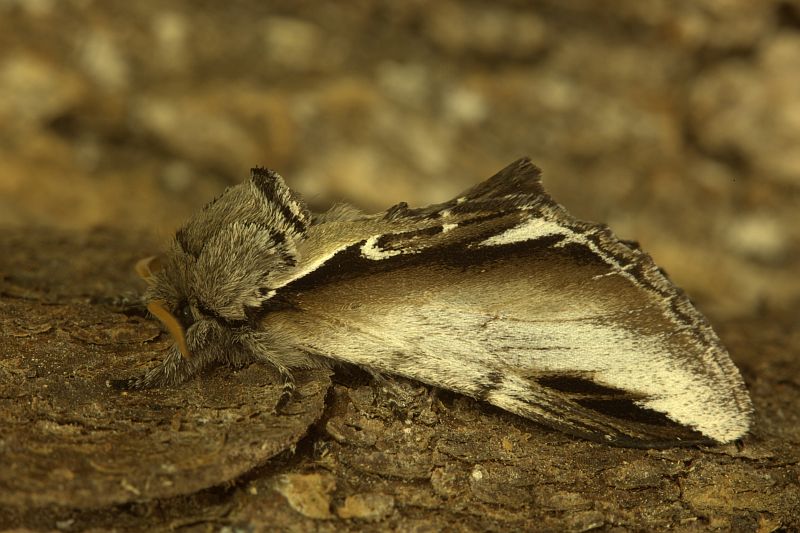 Body
Lesser swallow prominent
Lesser swallow prominent    Kase-kiirttulane   Pheosia gnoma
Swallow prominent     Haava-kiirtutlane    Pheosia tremula
Two species of swallow prominents occur in Estonia – the swallow prominent and the lesser swallow prominent. Both species are quite widely spread and common. We can encounter the swallow prominents everywhere, even in gardens. Sometimes they can be found sleeping in daytime for instance on a house facade or window ledge where they flew at night to enjoy the artificial light.
The lesser swallow prominent flies from mid-May to the beginning of September, the swallow prominent during a somewhat shorter period, until the end of August. Solitary late summer specimens may be representatives of a second generation.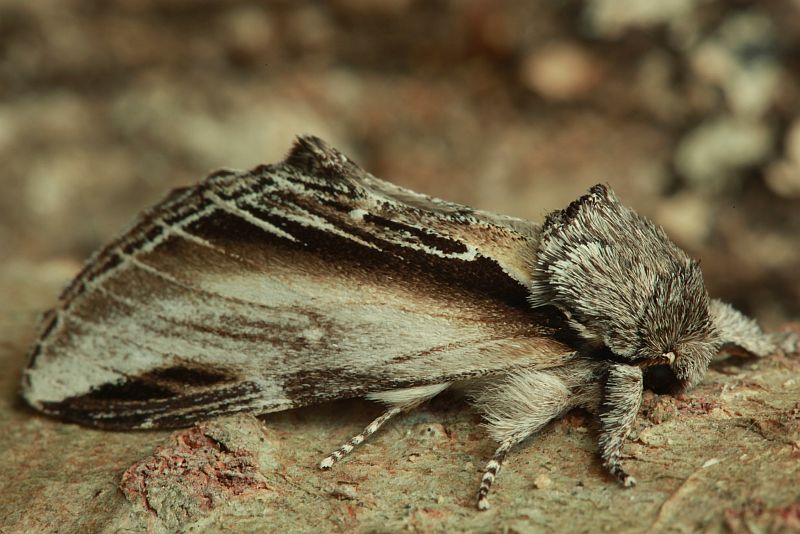 Swallow prominent
At a first glance the species are very similar to each other but the difference is easy to tell. In the back corner of the forewing of the lesser swallow prominent there is a pure white triangle which the swallow prominent lacks. There are also some differences in the colour sequence of the hind wings.
The caterpillars of the lesser swallow prominent feed, as the Estonian species name, kase-kiirtutlane or birch prominent, indicates, mostly on birches whereas the caterpillars of the swallow prominent mostly live on aspens.
Both swallow prominent species winter on the ground as pupas.