Body
direct stream | news | forum 
Black stork      Ciconia nigra
The Black Stork nest is situated in Karula National Park, southern Estonia.
We know this nest since 2016 and 2-3 chicks per year fledged here in 2016 to 2019. In 2020 a new young female came to the nest and though she laid two eggs, the nesting was unsuccessful.
Probably the eggs were not fertilized. Hopefully this year is more successful for Karl II and Kaia.
Eedi.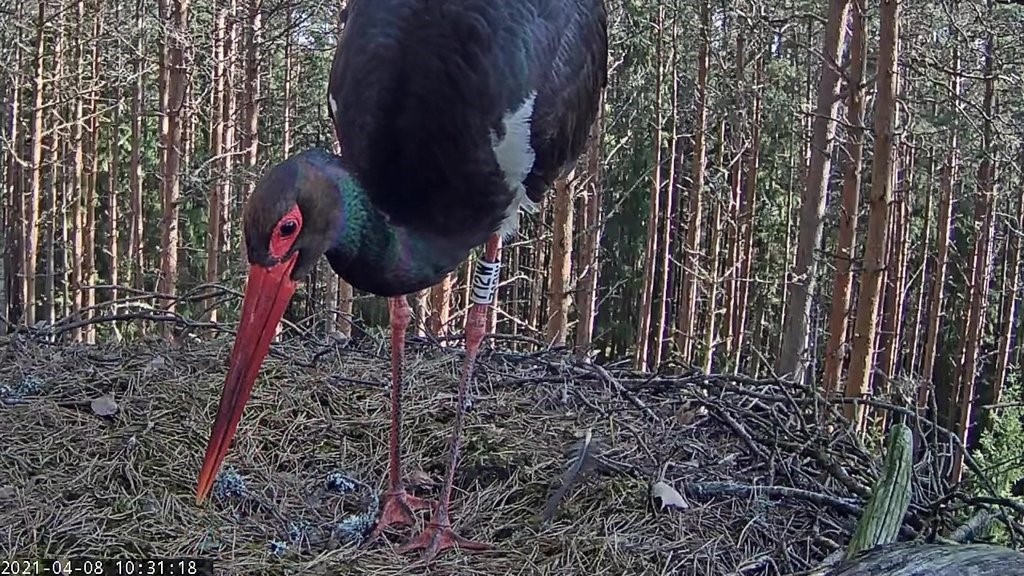 Screenshot: Liz, LK forum