Image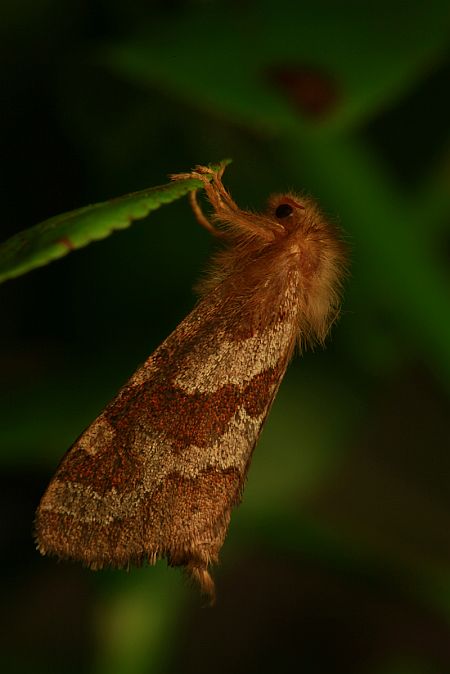 Body
The female gold swift waiting for a male here is browner
Gold swift    Väike-eistekedrik          Hepialus hecta
The gold swift occurs in the whole of Estonia and is common in conifer and mixed forests and  coppices.
Beginning in mid-June and until early August the moths can sometimes be seen flying in great numbers. They rarely come to artificial light since they are active already in the evening when it is light and stop before dusk.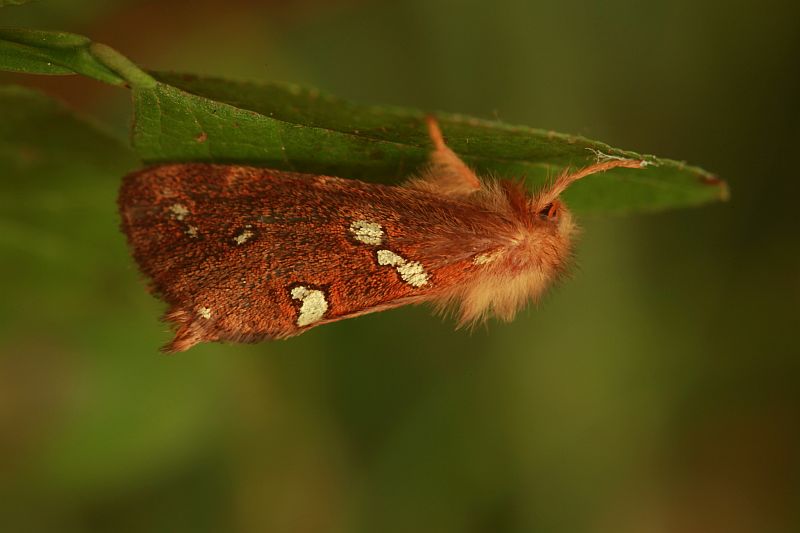 The more red-coloured specimen with white spots is the male
The undulating flight of the male takes place at a low height, for instance above the bilberry plants. When the male senses the smell of the female hanging under the leaves close to the ground he lunges towards her and in a few seconds the mating starts. During the whole act, lasting a couple of hours, the male hangs with his head down.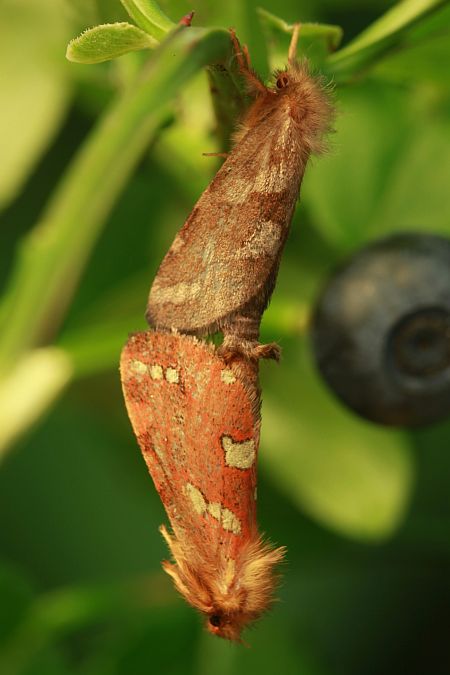 Mating individuals
The caterpillars live on the roots of the eagle fern (Pteridium aquilinum) and several other herbs.