Body
Hop      Harilik humal         Humulus lupulus
Climbers or lianas are more characteristic of the tropics – a little bit of exotics here.
Hops climb in trees up to a height of six meters, sometimes, but rarely, also higher. The partly lignified stem winds only clockwise and attaches itself by hooked spikes on the stems of the plant, leaves and inflorescences.
Hops have two kinds of flowers, male and female, that we find on separate plants – so it is dioecious.
The male inflorescences are long and sparse, the female ones are small to begin with but on ripening lengthen to up to four centimetres, and remind of a sparse spruce cone.
In about a month these cones look like this.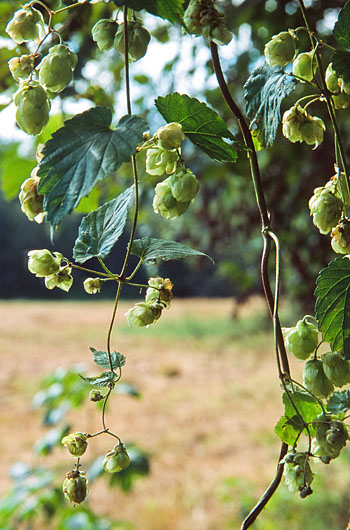 Hop. Female plant with cones