Image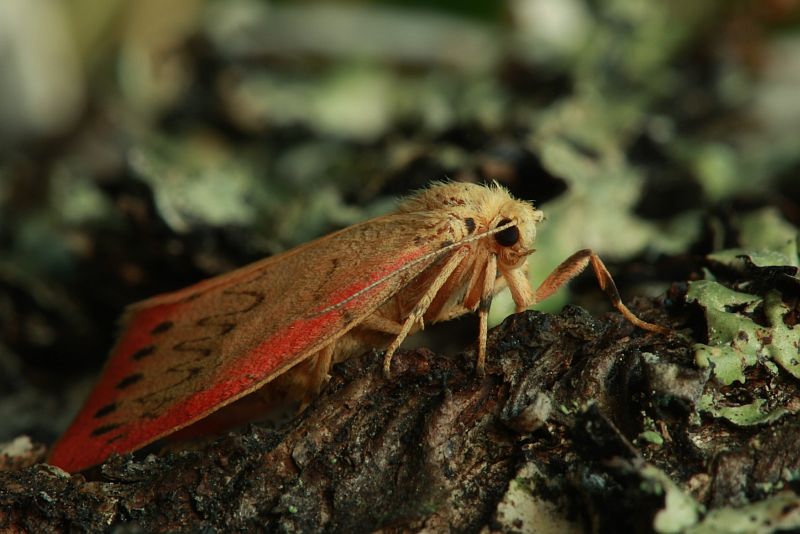 Body
Rosy footman
Rosy footman    Roosasambliklane     Miltochrista miniata
The rosy footman occurs in the whole of Estonia and is quite common. The moths fly in mixed and conifer forests, stands of trees and gardens, from July to mid-August.
The rosy footman, quite small with a wingspan of about 26 mm, is nocturnal and often flies to artificial lights. In daytime it sleeps wherever it finds a place and does not fly up on every interruption.
The caterpillars feed on the lichens on tree trunks and branches and overwinter.