Image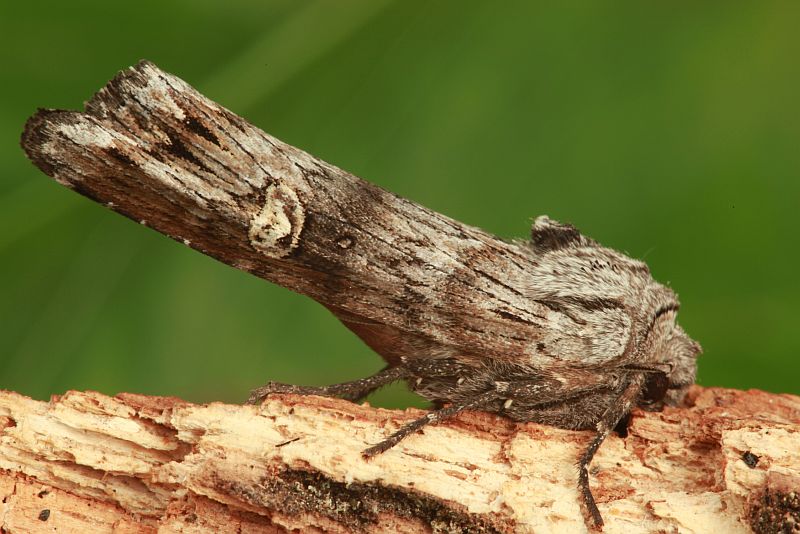 Body
Golden-rod brindle
Golden-rod brindle    Vaipöölane      Xylena solidaginis
The golden-rod brindle is on the wing in conifer forests and moorlands from the beginning of August until the middle of September but it is not encountered very often in Estonia.
When it settles in the resting posture the golden-rod brindle raises its abdomen and wings and sticks its head into a little hollow or bark crevice, so imitating a dry bit of twig. It holds this posture even when sleeping on a smooth stone wall.
The caterpillars that hatch from the eggs in spring live on bilberries, bog bilberries and other moorland plants.