Image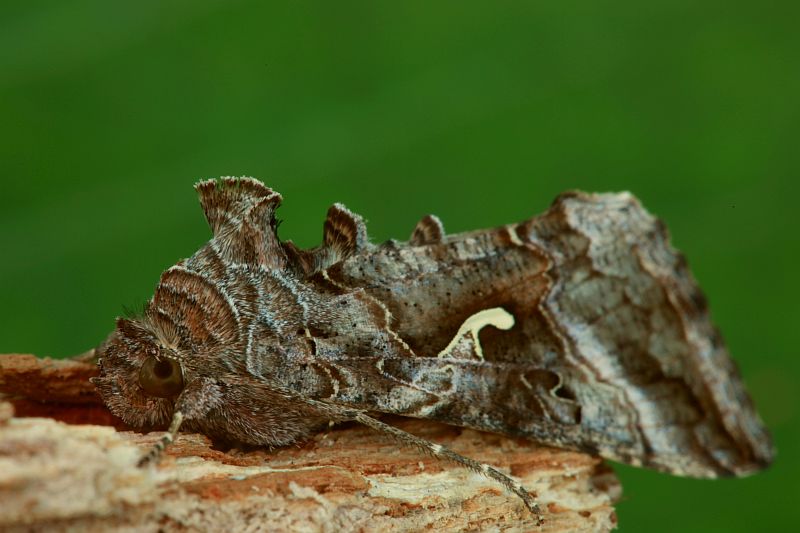 Body
Silver Y
Silver Y        Lina-tähtöölane          Autographa gamma
The silver Y is a common species arriving as a migrant in Estonia. It manages to fly even to Lapland. The moths arrive in Estonia with warm winds from southern Europe, from the second half of May to October. In summers a local population may also develop in Estonia. The moths can be seen in meadows, fields, forests, gardens etc.
The silver Y is active at night and flies readily to artificial lights. But it manages to be active in daytime too – sometimes there are tens of moths feeding on flowers. They are quite cautious and shy by nature, and always flee from one's feet, rising in flight and landing again after  about 15 metres.
The caterpillars feed on a large number of plant species and can also cause damage to crop plants.
They cannot survive the cold winters in Estonia