Autorid
Images from webcam  IceAge and Shanta, LK forum
Image
Body
Great spotted woodpecker male
That smaller passerines like the grain balls viewers of the bird feeder camera have surely noticed, but bigger ones are also busy at them for getting food to store.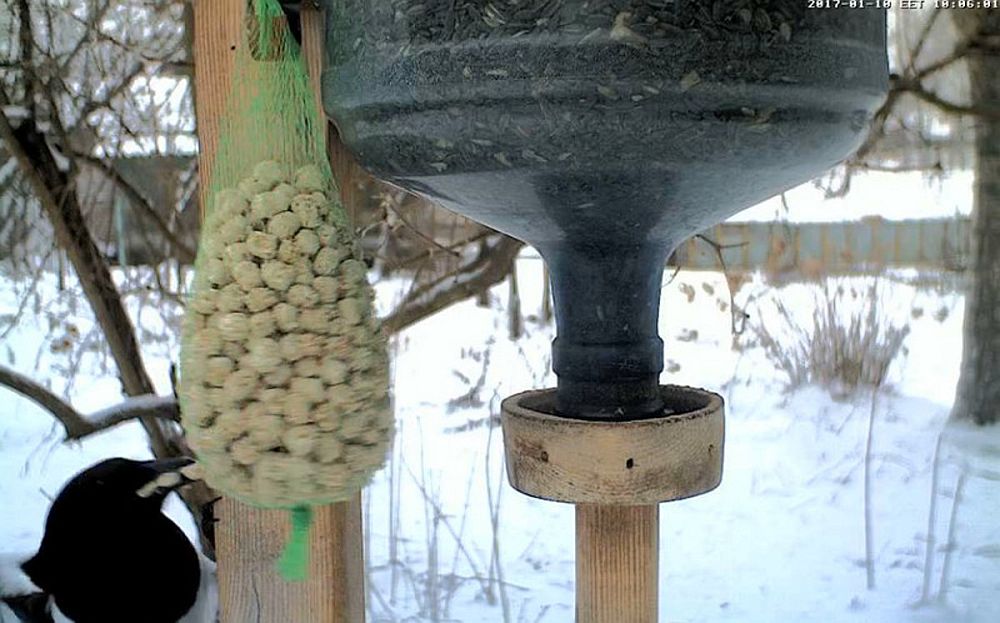 The male in the image tears up the net quite deliberately in order to get larger bites and avoid the boring pecking…
The crow family birds are smart and the magpie in the image takes at least three grain balls at a time to his hiding place.
Arne put out a new grain ball net at the camera the day before yesterday and this morning only the empty net was hanging there. So a new netful had to be put out already today at midday. We will see how things turn out.