Text Tiit Hunt, www.rmk.ee
Translation Liis
 
Estonian text posted 14.03.2018
The red deer bulls, or stags,  shed their antlers in large amounts currently; a first solitary antler this year was found near the camera on February 20th.
Imprints of sleeping of many deer in the adjacent copse suggest that the 20-22 headed bull herd has not been very  mobile during the winter and mostly stayed near the feeding ground.
While during the previous winters-springs antlers were only sporadically shed on the ground  then now during the shedding period that has lasted two-three weeks exceptionally many have been shed here – up to now already antlers from at least six deer.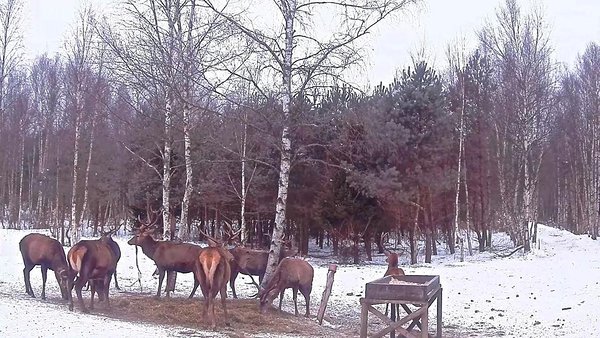 .