Autorid
Summary, images and video  Tiit Hunt, www.rmk.ee
Transmission courtesy of  Elisa and EENet
English translation Liis
Estonian text published 22.08.2018
Body
During the month we have seen storms, thick mist and mirror-smooth sunny sea at the Havers beach in LääneCounty – and of course migrating waders.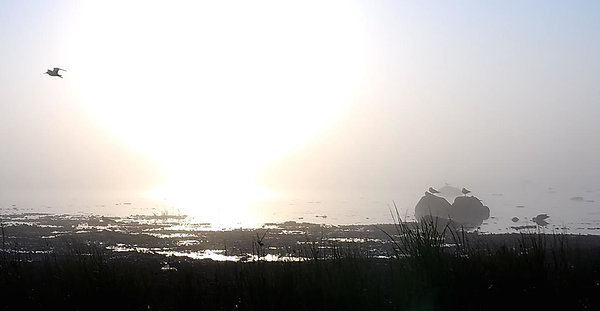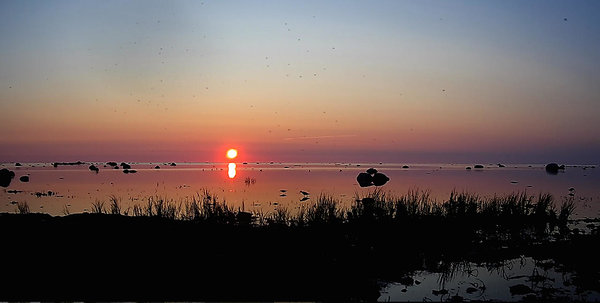 The autumn migration of  the waders is still going on at a good pace but due to the uncertain  weather it was decided to take down the webcam from the shore: strong wind from an unsuitable  direction already raised the seawater level almost to the camera "throat".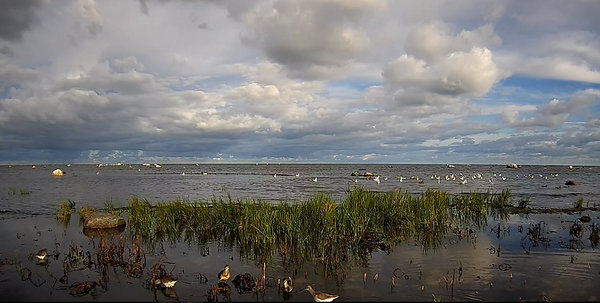 At the stormy and rainy camera rescue operation on the Independence Restoration Day,  August 20th, about half a thousand ringed plovers in several groups were busy on the beach. They fly to spend winter in western Europe and northern Africa.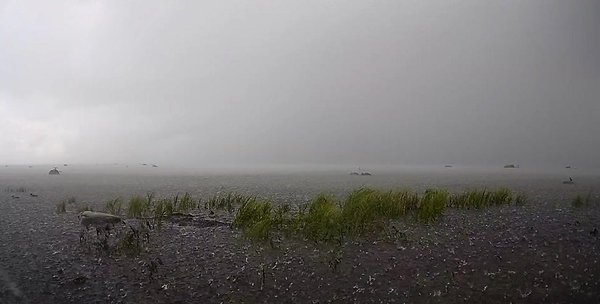 The earliest migratory birds among the waders are the pipers whose first individuals set out for their winter quarters already about Midsummer. The females of our largest wader, the curlew, that nests in bogs, marshes, coastal meadows and other open spaces also leave the nesting areas in June, leaving the males to care for the chicks.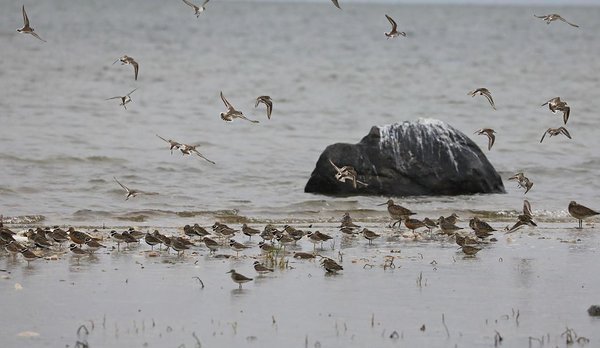 The purple sandpiper is the latest migrant among the waders; this rare passing migrant bird can with luck be seen even in the beginning of December. It is no wonder because this species has  the northernmost distribution of the waders and spends the winter too north of the other piper species.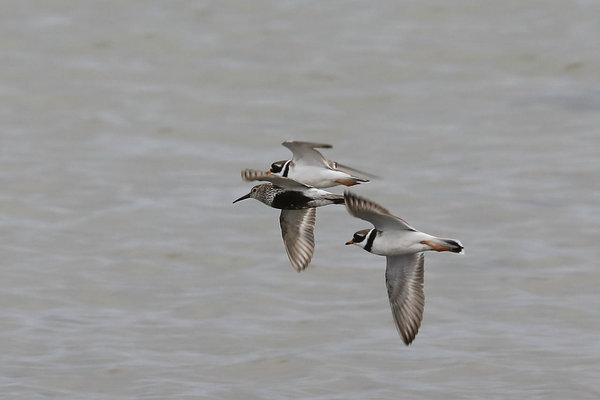 Currently  we could see on the beach about a dozen wader species – plovers, sandpipers, snipes, godwits and others. Since the wader camera is no longer on-line interested observers have to go and see for themselves who are busy in the mist and how or fighting the stormy winds or in the sunset. The sea is always different.