Autorid
Screenshot from webcam  Gavril, LK forum
Video recorded by   Birdfriend, LK forum
English translation Liis
Estonian text posted 26.08.2018
Image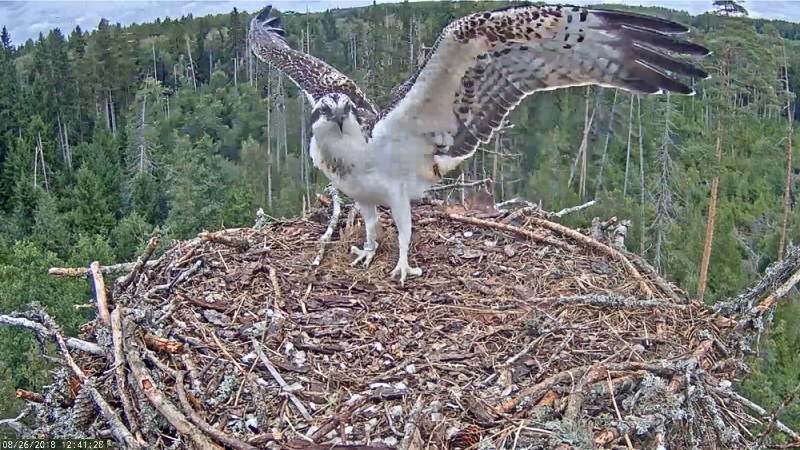 Body
Young osprey Jaak arrived in the nest without the plastic leg ring that had been tangled in the claws…
Osprey         Kalakotkas        Pandion haliaetus
Well done, if something disturbs, it has to be gotten rid of.
This was our only hope, and so it happened. The video shows that the use of claws has not been forgotten. Good that we got to know about it through the camera, otherwise it would have remained to bother both the watchers and the eagle-men.
The male cares for the young ospreys but now they have to enter the fishing "apprenticeship".