Autorid
Text and photos Aivar Leito
English translation Liis

Estonian text posted 10.09.2018
Image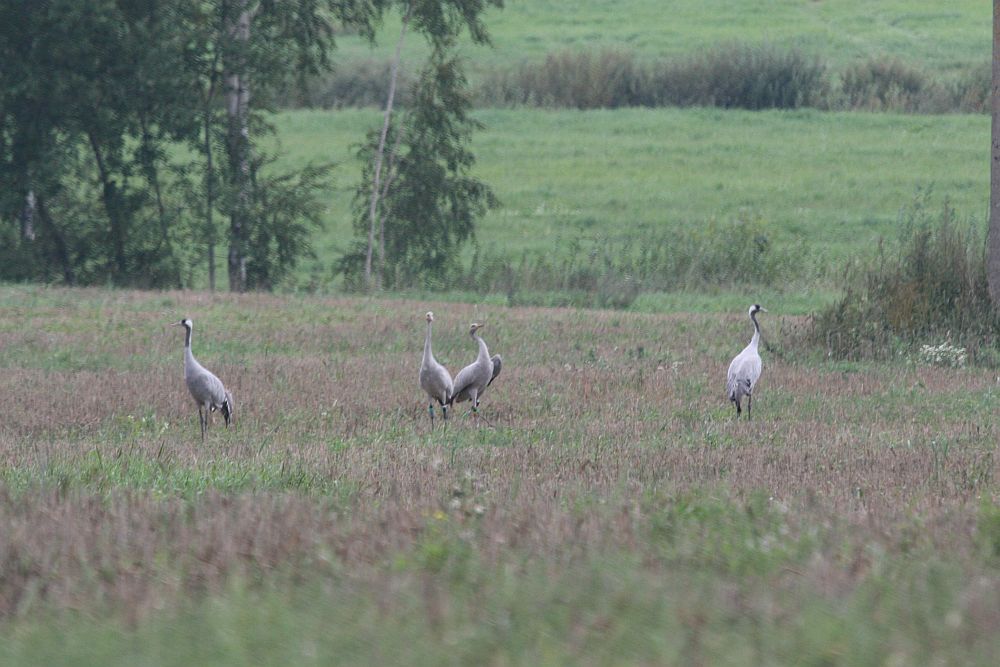 Body
Hello again, dear crane friends!
In my crane tale on September 4th I predicted that "Hauka 3" with a GPS probably would not migrate further from Latvia, but that was a mistake!
After a resting pause of four days he started the migration again on September 8th in the morning in a south-south-southeasterly direction and by midnight on the same day reached the northwestern corner of Belarus where he stayed on September 9th too. But I think that he will move from there in the near future a little more towards southeast to the Miory marsh area where many of our cranes with transmitters have stayed earlier too for longer periods on their autumn migration.
The length of the second migration leap was only 100 km but it is very interesting because last autumn  "Hauka 3" headed from home across Lithuania to Poland instead and in winter moved towards east to Hungary and from there a little towards south to Croatia where he spent the winter.
His present location however suggests that this autumn he might instead use the eastern European migration path that goes to Turkey and Israel and ends in Ethiopia where "Ahja 4" and "Ahja 5" have wintered earlier!
But it is possible that on migrating further he will instead turn towards west and reach Central Europe just like last year. We will soon see.
Migration map : LINK