Autorid
Image from webcam IceAge, LK forum
Video Urmas Lett, www.een
English translation Liis
Estonian text posted 10.12.2018
Image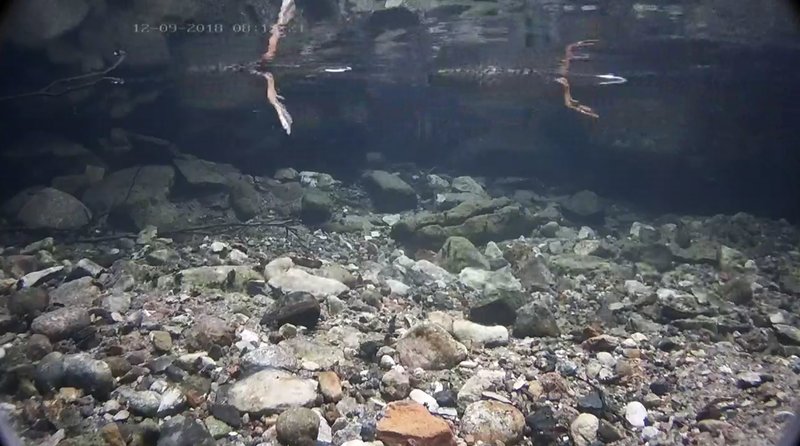 Body
The feet of three mallards are visible; they are on their way upstream to even  shallower water
Mallard         Sinikael-part       Anas platyrhynchos
For the first time we saw the plundering visits of mallards to the trout spawning ground three  years ago – the images were quite rare. But the sounds of ducks near the web camera at the spawning ground were heard already a year earlier.
This year too we have heard their activities in the evenings, and during the cold weather when the spawning area was covered by ice we could hear the birds padding about on the thin ice cover. All points to a purposeful and learned activity.
Until the "video accusation" was recorded three years ago we did not know  to connect the activities of mallards at salmonid spawning grounds with plunder but such behaviour is probably not alien to  other water fowl either.
By the way,  the water level in 2015 was shallow quite as this year after the drought stele veelindudele.