Autorid
Screencap from webcam Maggy, LK forum
English translation Liis
Estonian text posted 19.03.2019
Image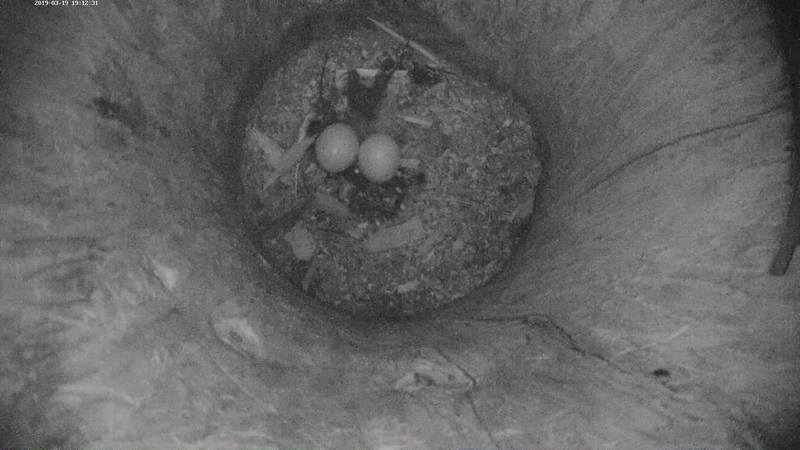 Body
At seven o'clock Klaara went on her evening trip – Klaus called
Tawny owl     Kodukakk        Strix aluco
Yesterday Klaara returned from her evening trip just before midnight. It can be said with certainty that the egg was laid today, March 19th.
So the first egg on March 16th and the second on March 19th. In a full clutch there are often three to five eggs, the interval between layings two or three days.
It is too early to talk about incubation yet.