Autorid
Scdreencap from webcam  Timea, LK forum
Estonian text posted 20.04.2019
English translation Liis
Image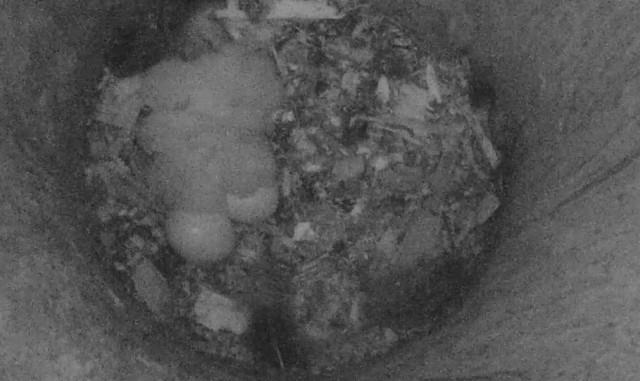 Body
Tawny owl        Kodukakk          Strix aluco
The guess yesterday evening about a third owl chick on the verge of being hatched turned out to be true .
At a quarter to nine Klaara went on her evening flight. In the nest hollow three owl chicks tumbled around who had hatched on April 18th, 19th and 20th.
There is enough work for the parent owls, particularly of course for Klaus in order to keep the family fed.