Autorid
Screencap from webcam  Maggy, LK forum
Estonian text posted 09.05.2019
English translation Liis
Image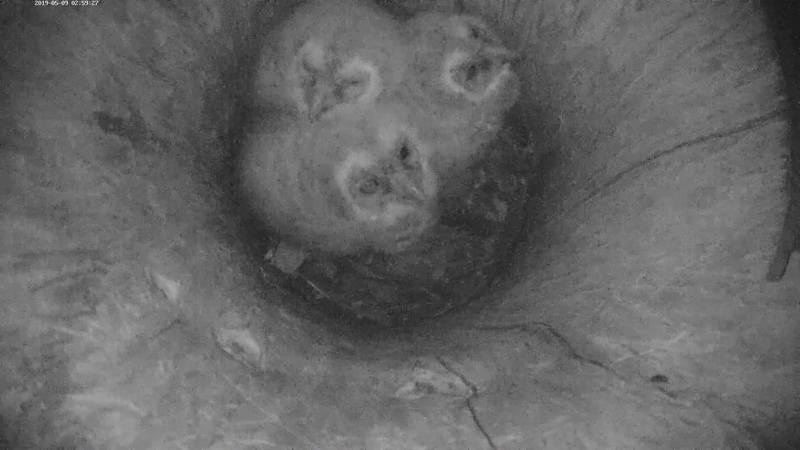 Body
Three owl chicks remain in the nest trunk hollow…
Tawny owl        Kodukakk           Strix aluco
That this might happen at some time watchers have already been forewarned about. In the later half of yesterday the fourth owl chick had become quite weak for several reasons.
The three owl chicks were hatched on April 18th, 19th and 20th and they will be three weeks old at the weekend. Klaara also stopped keeping the chicks warm this week but comes to feed them and keeps an eye on the chicks by being near the nest in daytime .
Getting food for the growing owlets has of course become the major occupation of the adults.