Autorid
Video recorded by  Liz, LK forum
Estonian text posted 11.06.2019
Body
At half past twelve the chick was hatched.
Screencaps from webcam  Timea, LK forum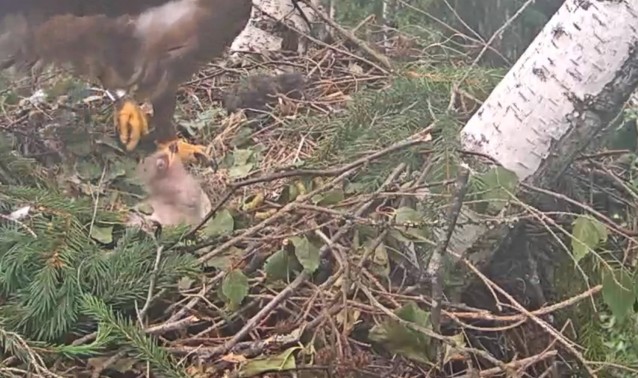 The chick has been hatched and the interfering egg shells have been removed from the nest by female bird Maia
Lesser spotted eagle           Väike-konnakotkas           Aquila pomarina   
The female bird laid two eggs in the nest with a long interval, on May 2 and 7. Lesser spotted eagles also allow only one chick to fledge from a nest.
The incubation lasted almost six weeks despite the very hot weather in between..
The mother started feeding the chick a little before quarter to five .