Autorid
Webcam snapshot by Kitarr, LK forum
Image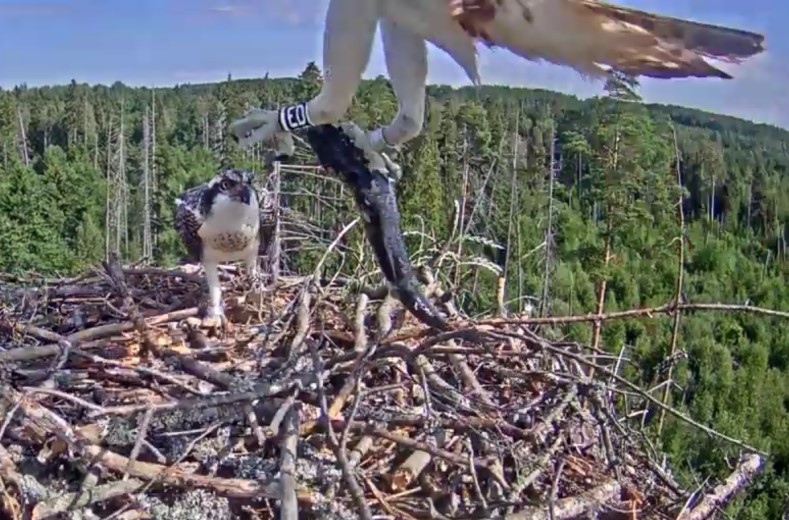 Body
Fish brought for the younger osprey son by father Ivo.
Osprey        Pandion haliaetus
The little osprey with tag UX hatched on 29th May and reached flying ability on 20th July.
His younger sibling UW hatched on 2nd July and advanced to flying ability on 24th July. It is him who became two months old today (2nd of August).
The sons are still fed by both adults. Mother Iris and father Ivo bring catch to the nest or to some nearby sitting tree. At nearby trees the young birds can easily drop their food, but practising is essential. The young birds are entirely dependent on food from the adult birds.  
The recent video shows, how strong winds can make peaceful eating a bit of a struggle. The video was saved by Gavril from LK forum: