Body
direct stream | news | forum
Eurasian Eagle-owl        Bubo bubo
Last year, the owl pair did not nest on the nesting platform, but instead nested nearby - let's see how it goes this year. Through the webcam, we can observe the owl pair and their guests, as well as introduce their winter lifestyle.
The last time we saw the Eurasian eagle-owls' nest through the webcam was in 2017, where the owl pair raised two owlets in a large birds of prey nest.
Before the nesting season begins, presumably in March, we will discuss why nesting platforms are built for the owls and what might be dangerous for ground-nesting birds.
Webcam screenshot by Liz, LK forum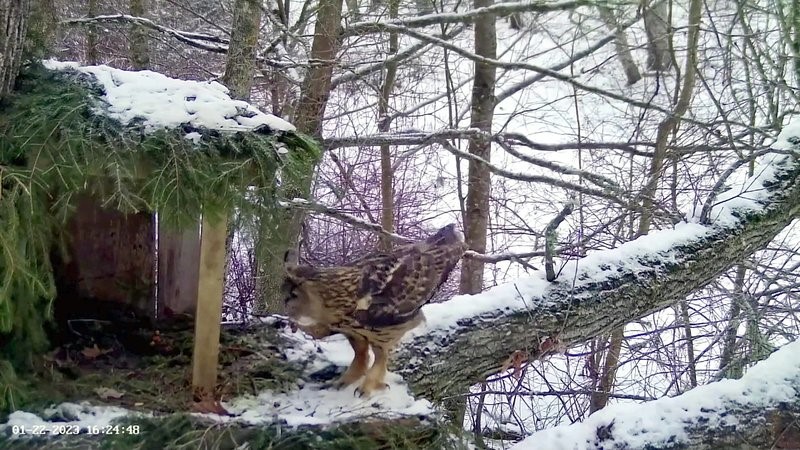 The male bird has arrived at the nesting platform.