Autorid
Excerpts from the presentation by Peep Männil at Estonian Nature Conservation Society conference
Photos Sven Zacek, www.zacekfoto.ee
Translation Liis
Estonian text posted 22.12.2017
Image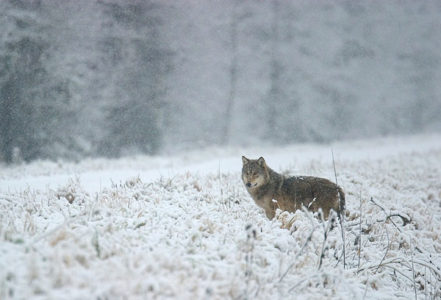 Body
Wolf
Bear; Brown bear      Karu or pruunkaru             Ursus arctos
Wolf       Hunt, hallhunt or  susi        Canis lupus
Lynx; Eurasian lynx      Ilves  or harilik ilves          Lynx lynx
To start with, for information: our hunters keep hunting peace in the forests on December 24th – 26th already since a quarter of a century.
For about a hundred female bears birth-giving time is in progress in the winter quarters (we will write about what happens soon). Bears are on the whole doing well, about seven hundred individuals entered the wintering.
In the wake of the African Swine Fever in recent years that has decimated the wild boar population by about 90% the food table of wolves has become scarcer which is to some extent compensated by the increase in the number of roe deer. Nearly a thousand domestic animals are slayed in Estonia. Wolf packs with hungry cubs do kill in the autumn but in Western Estonia jackals too manage to kill lambs.
Many wolves with mange are seen; about a third of the wolves go through the illness but to many specimens it is not mortal. Rabies has been eradicated in Estonia over the years but instead our predators now suffer from mange. 
Beginning with the last severe winter, in 2012, when extremely few of the basic prey of lynxes, the roe deer, remained so that not even hunters shot them, the offspring of lynxes has decreased. Research on the lynx population  is ongoing; nearly twenty lynxes are provided with telemetric transmitter collars. Thus we get a better overview of the movements of the animals, their menu and much more.
Given time we will try to present the research of the scientists to you .