Autorid
Video recorded by Simmo Kikkas
Video: LINK
Away from the observer, into the sea; there are a couple of hundred seals
Body
Grey seal        Hallhüljes           Halichoerus grypus
After the storm Simmo went by kayak to set the camera in the correct position again – this time the culprit was a white-tailed eagle. Even on Monday an adult bird kept watch for the migrating birds that land on the islet.
A couple of hundred grey seals are basking on the islet; usually at this time the Baltic herrings are in the shore waters and the seals are fattening up. In May their moulting starts, it is nice then to lounge around on the beach or the rocks with a full stomach.
Fishermen likewise wait for the spring season of the Baltic herring but the water is still chilly – at Vilsandi on Sunday barely 5 degrees above zero.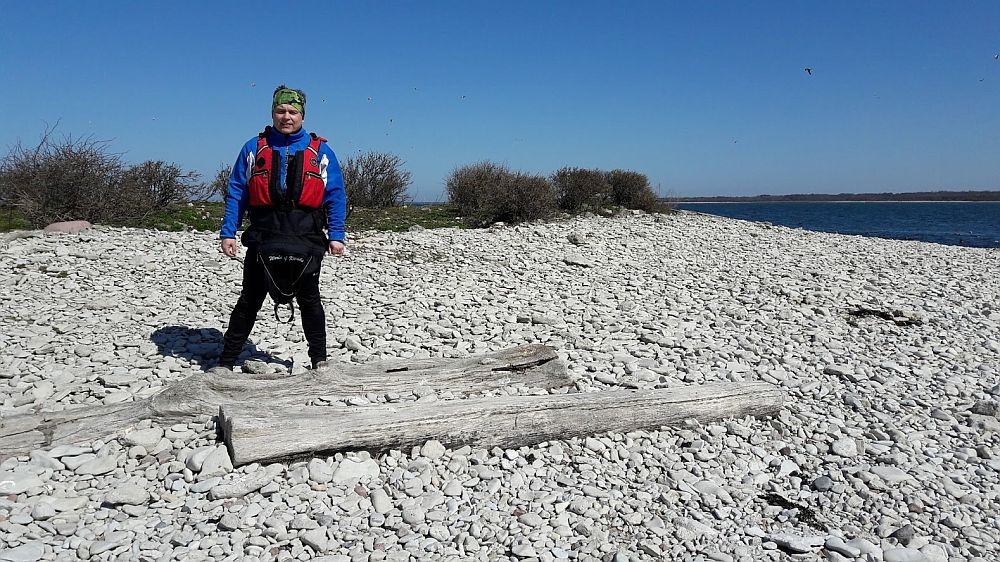 Simmo Kikkas on the trip on Monday