Autorid
Video and photo Ahto Täpsi
Translation Liis
Estonian text published 26.08.2017
Body
Bear; Brown bear       Karu or pruunkaru        Ursus arctos
The hunting season that lasts until the end of October has made bears very cautious. They have no-one to fear particularly except humans.
In Alutaguse, where this video was recorded, about 30 brown bears are believed to live, in the whole of Estonia about 700. For information: hunting of females with cubs is prohibited.
Brown bears have poor eyesight. Their hearing is much better than that of a human, as a forest inhabitant should have, but their sense of smell is very good – in the video the bear is made cautious precisely by the smell of humans.
The time of berries and seeds continues and a roamer in the forest can come across bear tracks that are best seen on wet ground.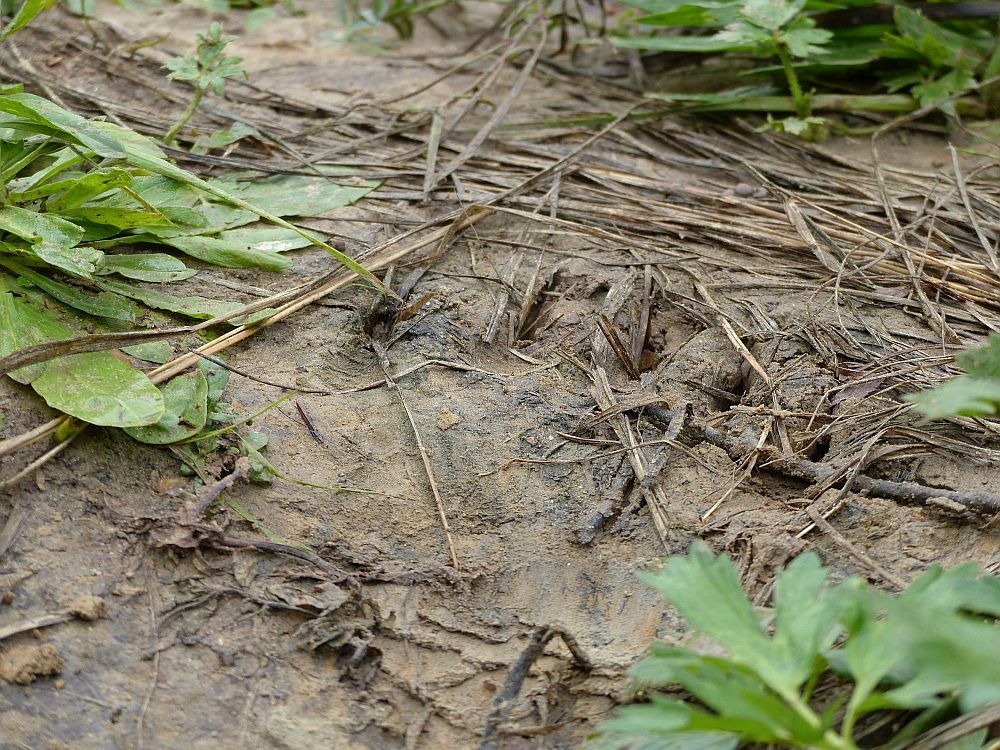 A little about the tracks, more precisely the forepaw track by which the age of a bear can be determined. The cubs born this year have a forepaw track of up to 7 centimetres. The mother still takes care of them and they have to be taught how to build a winter nest - but there is time left until then. The width of the footprint of cubs born in the previous winter is already up to 10 centimetres.
For adult animals the track width of the forepaws of females is between 11 and 14 centimetres. For males the corresponding measure is in the 14-17 centimetre range. But tracks with a width of over 20 centimetres have also been noted.