Autorid
Screencap Jenny, LK forum
Video recorded by Mogga, LK forum
Translation Liis
Estonian text published 08.09.2017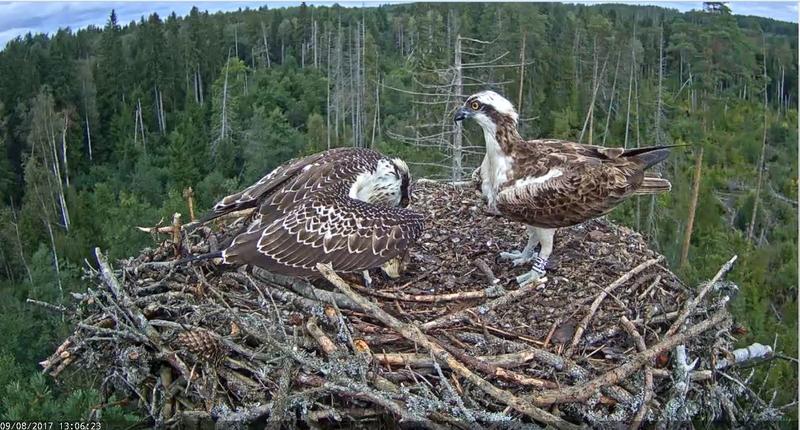 Birthday gift
Body
Osprey       Kalakotkas        Pandion haliaetus
Early autumn has progressed so far that there is less sun and on Thursday the camera system did not work at all.
The largest osprey chick is left in the nest; probably a girl whom the LK forum members call Daisi, and for now as single parent, male bird Ivo.
The chicks were hatched on June 7th and 8th, and so we have witnessed three months of life in the nest.
As is usual for ospreys, female Irma left almost unnoticed to start the time-consuming migration to Africa. We saw her for the last time in camera view on August 20th. The first bold traveller Daimar started on the unknown and long path in the last days of August.