Body
In addition to the cranes that have nested in Estonia large numbers of cranes arrived from Finland during last week from their northern breeding areas to Estonia . Now large crane flocks can be seen feeding in the fields in daytime and heading for the overnight areas in the evening.
In Lääne  County in the vicinity of Matsalu Bay up to twenty thousand cranes stop on their autumn migration in September. The most important overnight place for cranes there is at the Põgari-Sassi shore where in the evening of September 23rd at least 10 000 cranes gathered.
The birds that gather in the evenings at Põgari-Sassi can also be observed through the web camera. The cranes arrive to the overnight place in the evenings about 2 hours before and until half an hour after sunset and leave in early morning at sunrise.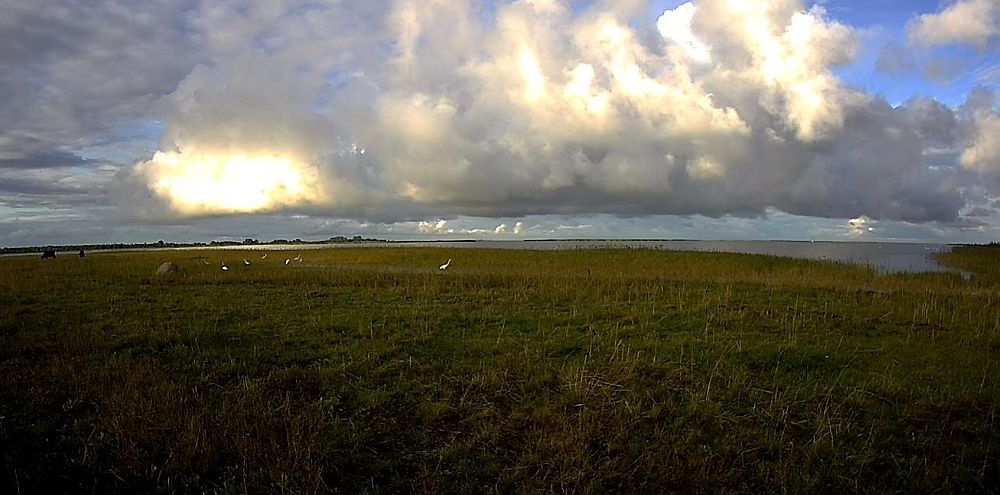 The cranes leave from Estonia for their wintering areas in Western Europe and North and East Africa at the end of September and beginning of October.
The journeys of the cranes with GPS transmitters can be followed on the web page birdmap.5dvision.ee. For instance the crane called Mati and provided with a GPS last year on Saaremaa had already left on September 19 across the sea to Courland.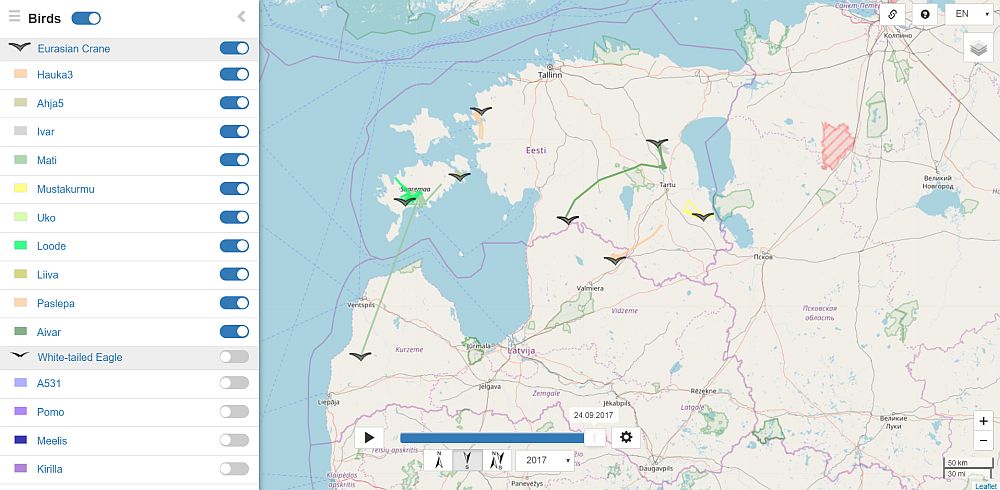 The cranes with GPS transmitters can be tracked on the web page  birdmap.5dvision.ee
Read also in Looduskalender.
Margus Ots
info/at/linnuvaatleja.ee