Autorid
Video recorded by Ahto Täpsi
Photos Arne Ader
Translation Liis
Estonian text published 01.10.2017
The Ural owl was brought down by a Northern goshawk that  flew away along the forest clearing
Body
Ural owl                   Händkakk      Strix uralensis
Northern goshawk   Kanakull       Accipiter gentilis
…. the feast of the goshawk was interrupted. Feathers were scattered all around up to three meters, the fight had been grim until its bloodied end...
The weight of the Ural owl female is about a kilo, the male weighs more than 300 grams less. The goshawk is probably only about 300 grams heavier (the same ratio between size and weight of females and males as for the Ural owls).
Both species are mostly sedentary. Breeding Ural owl pairs in Estonia may be more than a thousand, goshawks probably only half that number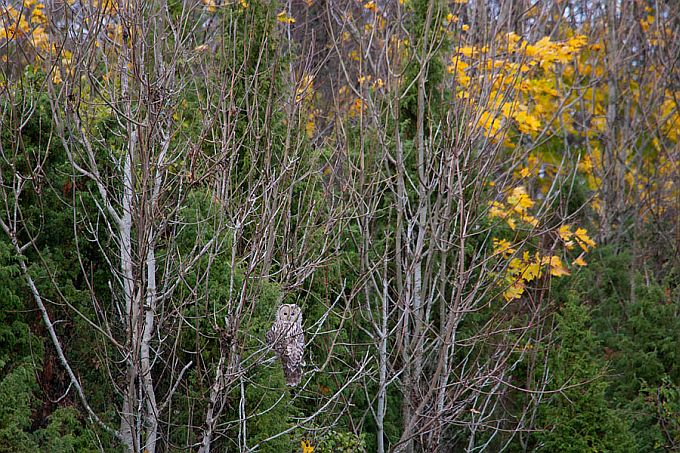 Ural owl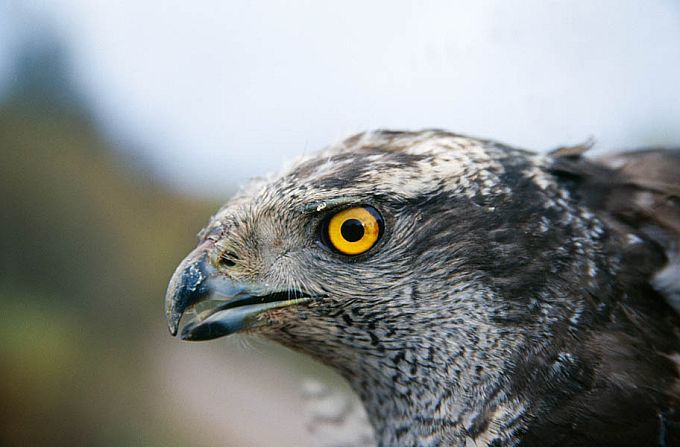 Goshawk
Ahto told this story: "Years ago once there was a similar incident in Virumaa. My friends went out into the woods and saw a goshawk flying away and an Ural owl on the snow. That time the bird was still alive, only stiff from the cold and struggle. The men put the bird in the car for warmth. Returning half an hour later it was no longer easy to get into the car.
The owl had got its breath back and defended its new territory furiously. However, somehow they managed to got it out of the car, the bird was not there later. If all has worked out well for it, then maybe it is still alive even now…"