Autorid
Ending story  Tiit Hunt, www.rmk.ee
Translation Liis
Image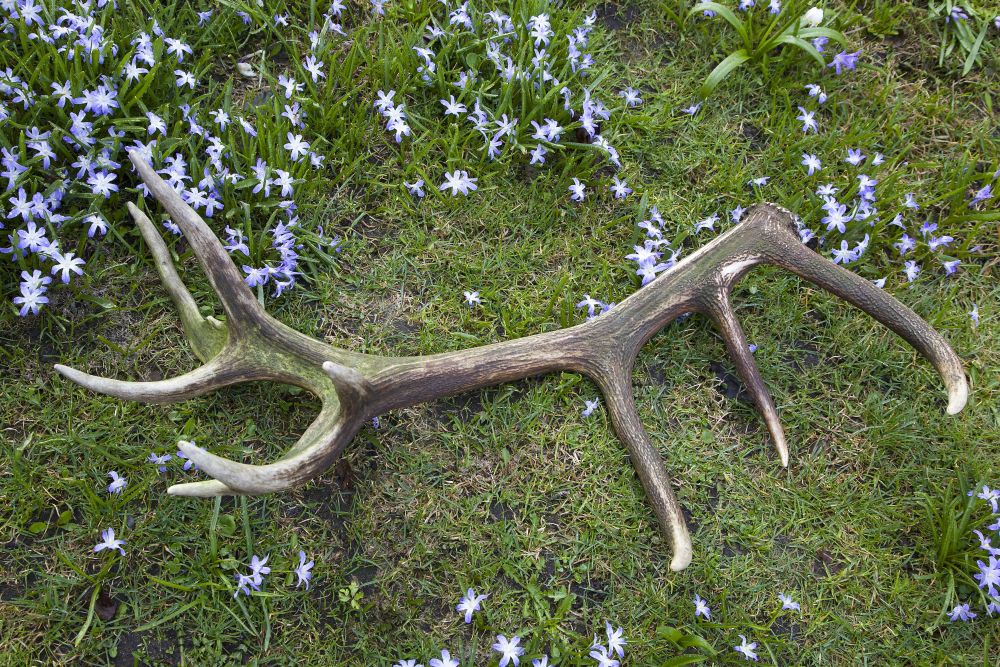 Body
Uno recently found one of the  antlers that Hubert shed in February last year.
The red deer camera ends this season.
We will be able to observe the doings of the red deer again in the beginning of September when the powerful mating roars from the male deer again resound from the fields and forests, and the antler-rattling of rivals is heard.
Hubert, the largest of the twenty-member deer flock that visited the feeding ground, shed his antlers already in mid-February and by mid-May the old antlers had fallen from even the youngest members of the flock.
The strange hairy deer that visited the feeding ground several times in the beginning of last year has not turned up later. Compared to last year, deer cows visited the feeding ground seldom, probably they had enough food somewhere else.
Listening to the sounds in the camera we learned that the first cranes that had arrived in Saaremaa called already in February. The wing-swishing of goldeneyes and swans was audible in daylight as well as in the dark of night. The tawny owl, a numerous species in Saaaremaa, visited the feeding ground from time to time and owl hootings added spice to the audio image of the mating sounds of deer and the calls of cranes.
Until then thrilling experiences in the badger camera!
P.S. The night image from the deer camera lost quality in February in connection with the relocation of the camera to the badger castle, because the deer ground was then given the same camera that we started with in 2014. The camera, at that time top of its price class for night images, has now lagged behind in quality. The sensors that transmit the infrared image have become several times more sensitive.
In autumn we promise a good image at night too.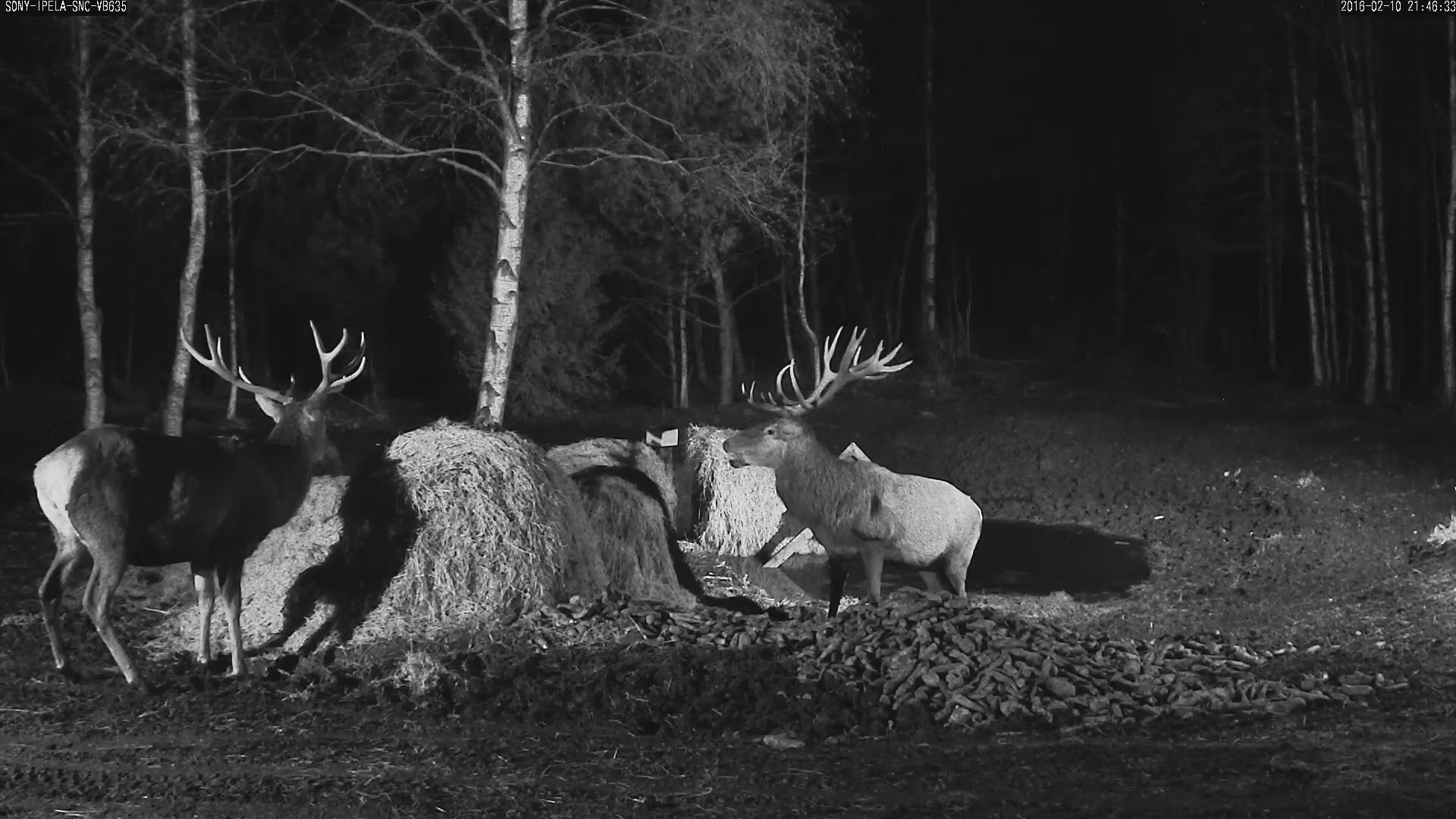 Hubert  in February