Autorid
Screenshot  from webcam Hagnat, LK forum
Video recorded by  Fleur, LK forum
Translation Liis
Estonian text posted 15.06.2018
Image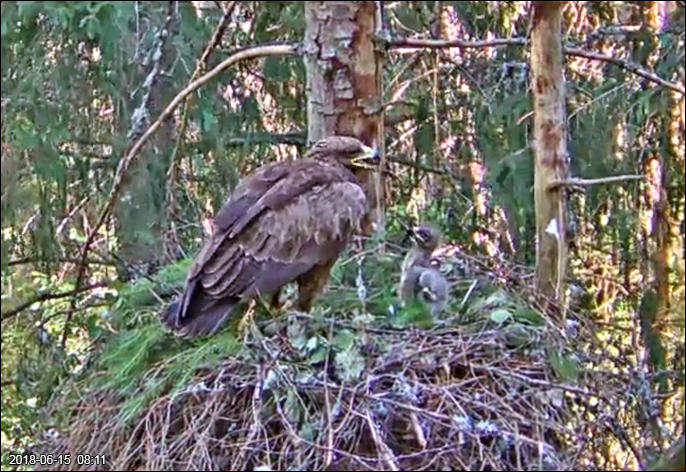 Body
Female Tiiu and two weeks old chick look eye to eye
Greater spotted eagle     Suur-konnakotkas      Aquila clanga or Clanga clanga
As the image shows Tiiu has brought fresh greenery to the nest.
The weather has been warm and life in the nest proceeds peacefully; no serious rainfall has been noted during the week although southern Estonia locally had stormy weather with hail as well as downpour and thunder..
In the video male Tõnn, smaller than female Tiiu, brings a rodent to the nest and stays for a moment to watch if the delivered food suits the growing offspring .