Autorid
Screenshot from webcam and video Svenja, LK forum
Translation Liis
Estonian text posted 27.06.2018
Image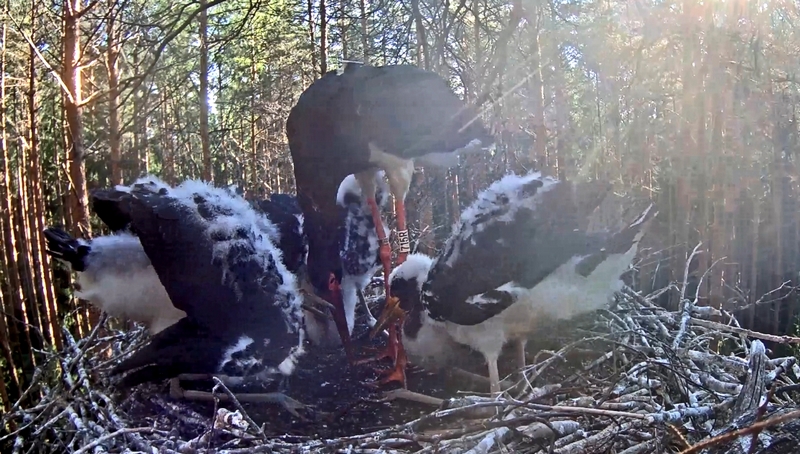 Body
Male Karl feeding the chicks
Black stork         Must-toonekurg         Ciconia nigra
There is less down left on the stork chicks thanks to their own  nibbling as well as that of the siblings, as a pastime. So they also get rid of  parasites in the nest and birds have plenty of them. The older ones and the a couple of days younger ones  can be distinguished by the length of their beaks.
Nest life lasts long for the stork chicks. In about three weeks they start flight exercises, then life gets interesting again.
In the video we see female Kati feeding the chicks. Generally male Karl comes early in the morning. The next feeding round the chicks may expect in early evening, by both adults.
The female storks look for food in water bodies near the nest. The males may head up to 25 kilometres away from the nest, if there is a really well-stocked water body.