Autorid
Video recorded by  Olle Koert, www.tt.ee
Image from webcam captured by  Felis Silvestris, LK forum
Translation Liis
Body
Great tit       Rasvatihane     Parus major
Early on Sunday morning the nest box of the great tits was empty and desolate. The female spent the night in the nest box and the male guarded the surroundings to keep off intruders or even other nest contenders.
Building is quick for tits although the builder is only the female who also chooses the nest location. Materials are moss, dry straws, down from plants and last year's leaves from trees; for lining the nest hairs, plant down (sometimes something manmade too) and of course soft feathers. We can see the male too in the nest box but he is more of an assistant at the building and always keeps his eyes on the mother of the future family, warns of threats when needed and of course, sings.
The Saaremaa nestbox number is no. 3, and it is lit up at night. Thus we can see how the female turns into a "fur ball" in the cold spring nights. In the first nest box there will certainly be a third egg by morning.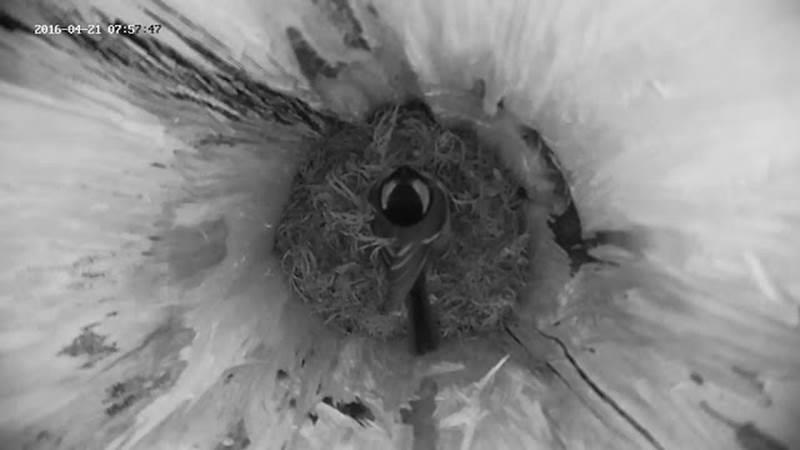 In the nest hollows great tits nest in camera view in 1 and 2 (the cameras links are on the Great Tit Year page).