Autorid
Screenshot from webcam  Anne, LK forum
Video recorded by  Liz, LK forum
Translation Liis
Estonian text posted 20.07.2018
Image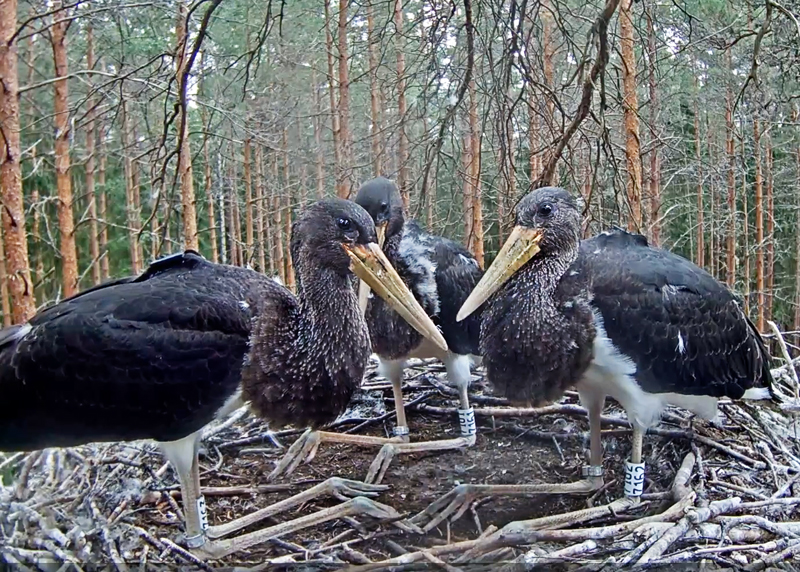 Body
Birthday kids
Black stork     Must-toonekurg         Ciconia nigra
Almost a week ago our stork chicks got rings on their legs as well as transmitters as light-weight backpacks on their backs. The birdmen get more information about the movements of the young birds before their breeding period arrives.
All operations were carried out simultaneously in order to disturb nest life as little as possible and everything passed successfully.
Today our stork chicks became two months old. In the bird-watching story today Aivar Leito describes his monitoring of the nest cameras.
Birthday lunch and up to now it is already the fourth nest visit by the adults