Autorid
Photo Eero Kiuru
English translation Liis
Estonian text posted 17.09.2018
Image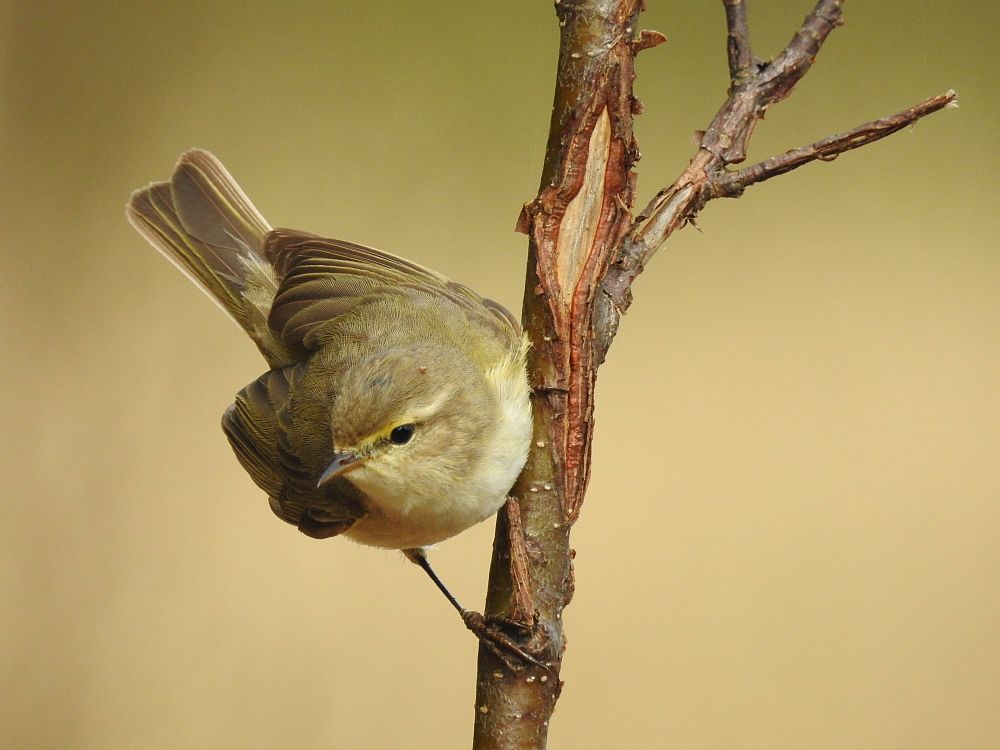 Body
.
Chiff-chaff
The weather for the weekend promised to be changeable but that cannot stop the autumn migration that proceeds at full speed. Millions of birds have already passed us and millions are still on their way to here. The time has arrived when mornings in the garden are again full of  birds and exciting!
The sun rises at about 6.45 now and that is the moment to pick up the binoculars, a hot drink and paper and pencil and settle comfortably in a garden chair. During the next couple of hours you will see and hear some twenty bird species without much bother and maybe even such that you have not met yet this year.
In the weekend probably ticking robins in the shrubs and busy chiff-chaffs flying around can be seen in every garden. In addition to the "hweet" call the chiff-chaffs can in a sunny moment also let hear their well-known  "chiff-chaff" song. From the apple orchard the chirping of the last lesser whitethroats may be heard and the shrill calls of the lesser spotted woodpecker, more numerous than usual this year "kii-kii-kii-kii…" .
The passerines flying over are mostly chaffinches (mellow "djug"), but it is worthwhile to keep the ears open to detect the pipits and dunnocks. The characteristic call of the tree pipits  is a sharp  "tzriip", that of the meadow pipit with its jerky flight a twittering  "sivivivip". The flight call of dunnocks is an even finer: "tihihihihiii". As before wagtails and barn swallows can be encountered but they become fewer by each day now
Meelis Uustal
Coordinator of the summer garden bird diary
www.eoy.ee/aed