Autorid
Text and illustrations Tiit Hunt, www.rmk.ee
English translation Liis
Estonian text posted 23.10.2018
Body
The migrant camera was in two different locations on the Haeska shore to start with this autumn. The first place was a promising patch of grass that however became submerged in water with the rising seawater level and storm winds so that a boat was needed to fetch the camera.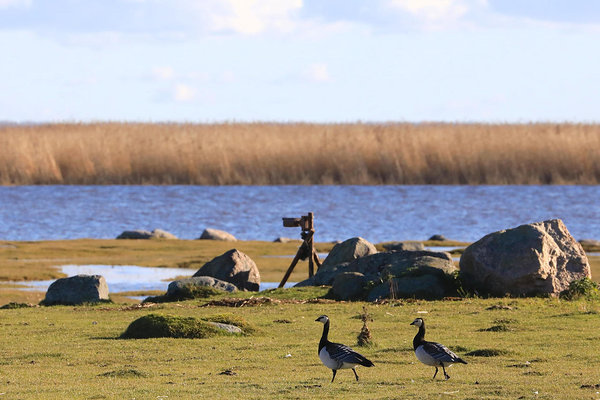 The second safer site, with a view to the shore meadow and the sea bay beyond, offered in addition to the open landscape numerous flying migrant groups and migrant birds busy directly in front of the camera. With regard to numbers here have been lapwings, widgeons and barnacle geese. During nearly one and a half month fewer cranes than expected were seen and heard; their overnight staying area here should be in hearing distance.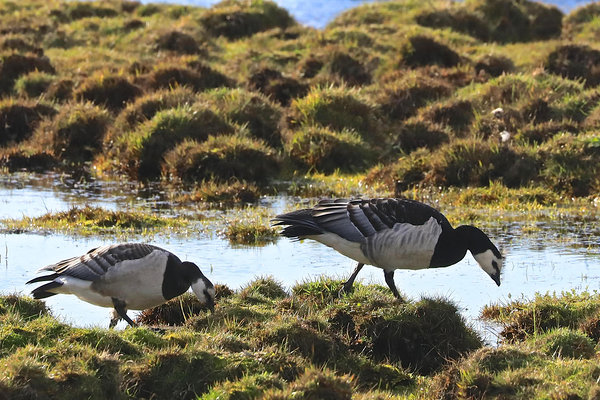 The last late crane groups are still migrating now; 10-15 headed flocks were seen only a couple of days ago at the Silma Nature Protection area. 
It is evident that the camera view only takes in a fraction of the large shore meadow of Haeska and the real size of migration became evident only when seen actually in place.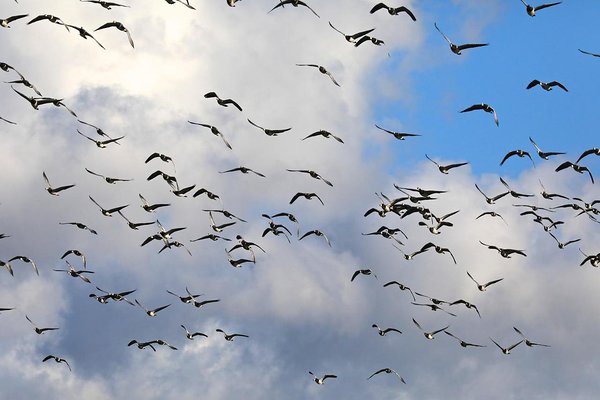 On the day when the camera was brought away from the shore there were Branta geese toddling behind the camera, there were geese eating grass at the Haeska roadside and about four hundred birds on the bare field behind the parking space; lapwings were sparsely dotted all over the area and here and there fieldfare flocks were moving. There were really many birds in flight and on the ground – yes, migration still lasts.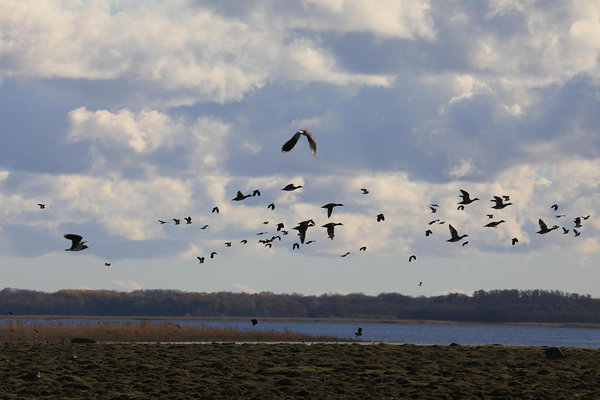 In the next few days the webcam will get a new location in the Saastra peninsula at Pikanina. The peninsula is according to monitoring this year the area with the most numerous jackal population in Estonia and the soon starting webcam will prove this. This spring evidently jackal whelps were born  in the cellar vaults of the ruins of Saastna manor.