Autorid
Transmission provided by EENet
Introduction and illustrations Tiit Hunt, www.rmk.ee
English translation Liis
Estonian text posted 09.04.2019
Body
Direct stream | News | Forum
Stream for mobile devices if the above does not work: iPhone, iPad, Android. VLC
For older computers: flash player
We installed a fish camera in the waters on the northern shore of lake  Võrtsjärv, hoping to see the activities of pikes during their spawning period. The camera is located on the bank area that is flooded by high water at a depth of about 40 cm, between sedge tufts and last year's grass, where the conditions are perfect for the spawning of the pikes. That the pikes would select precisely the sedge tufts  in  camera view for depositing their roe and milt might be wishful thinking but still it is not totally impossible.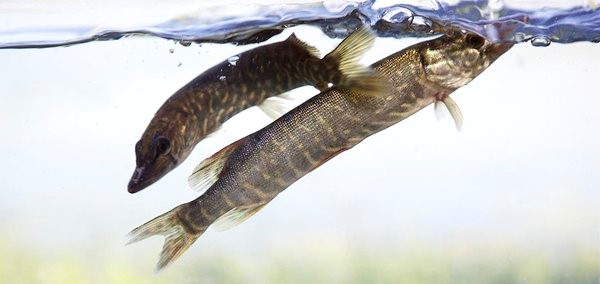 The pikes have already shown up and a couple of individuals inspected the camera more closely, one even pushed its nose against the glass of the camera body. 
In the Võrtsjärv lake and also Lake Peipus, pikes have been named after their spawning periods as "ice pike", "proper pike", "marsh marigold pike", "birdcherry pike", "frog pike". According to Võrtsjärve fishermen the frog pikes would be the last spawners, the ones that finish when the frogs spawn. The spawning period of pikes in most inland waters usually falls in April or the first half of May. According to some data a threshold temperature of 8-10°C would be needed for pike spawning, other sources offer values  lower by half.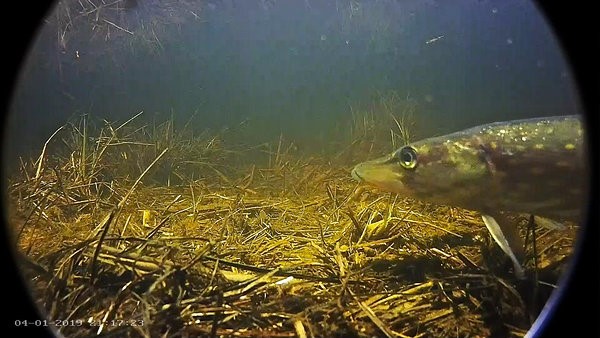 The frog chorus at least proceeds already and gains momentum, the sounds of common frogs and toads are audible.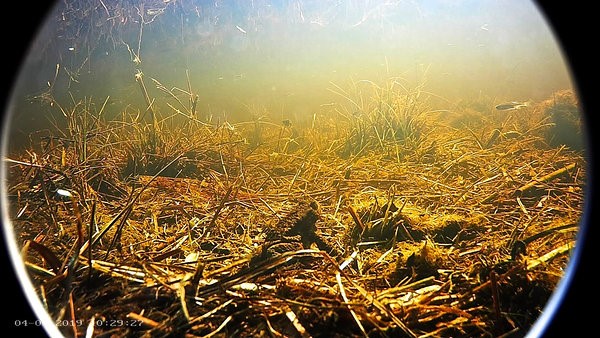 In the flooded meadow in addition to the pikes common bleaks (Alburnus alburnus) have shown up on camera, rather rarely but still delighting us with their constant presence. The diversity of fish species has so far been supplemented by perches and some roaches We will see whether there will be more additions to the species – maybe there will.
Among invertebrates several diving beetles (Dytiscus) have been noted, also Eucopepoda or oar-legged crabs, and caddisfly larvae. In addition to the calls of frogs the sound track brings up calls and singing of gulls, terns, herons, forest birds and others. In the mornings the weird booming of the bittern is audible.
We will keep the fish camera in one of the Võrtsjärv bays as long as there is still water and visibility for the camera view; the high water will not last for long and the warming of the lake water will make it  hopelessly muddy sooner or later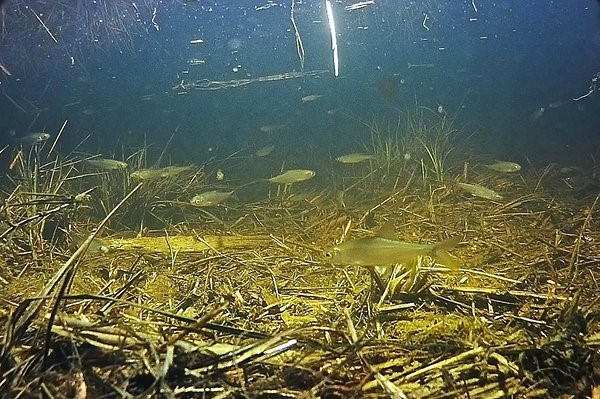 Technical support: www.veebikaamera.ee
Partners in the enterprise: