Image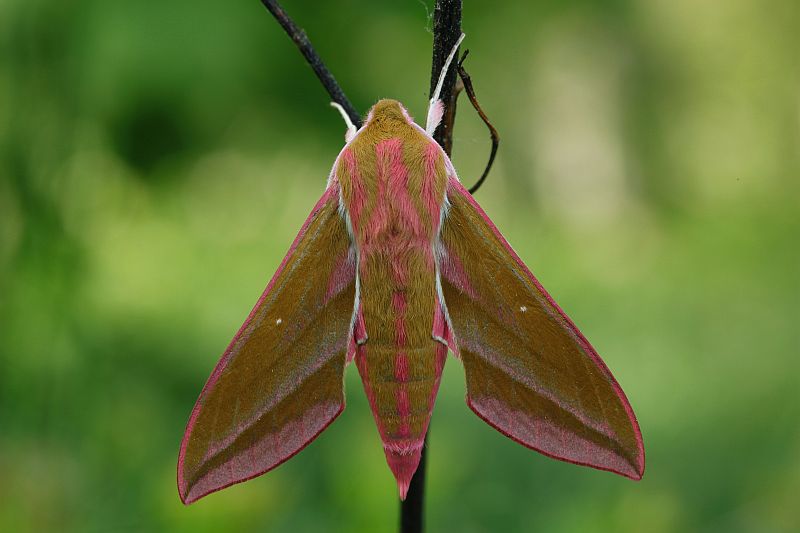 Body
Elephant hawk moth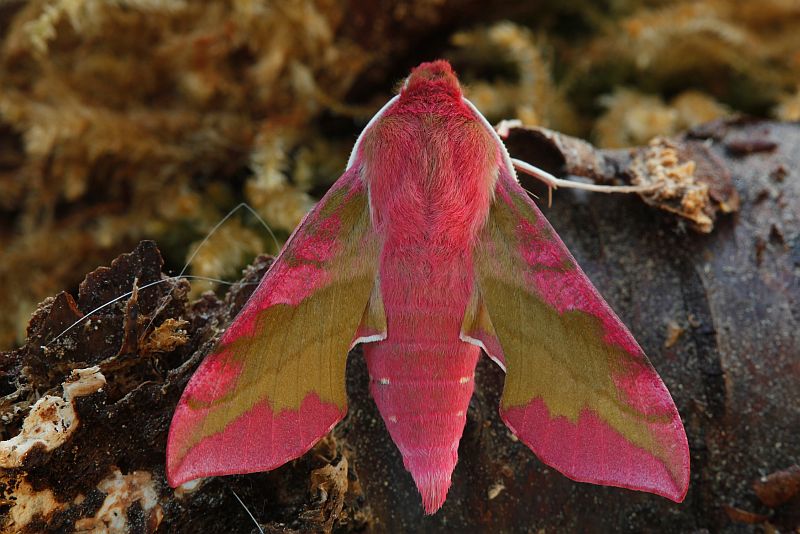 Small elephant hawk moth
Elephant hawk moth     Suur-punasuru          Deilephila elpenor
Small elephant hawk moth   Väike-punasuru       Deilephila porcellus
Two species of Deilephila hawk moths occur in Estonia  - the elephant hawk moth and the small elephant hawk moth. Both species are quite widely spread and common.
We can meet the elephant hawk moth everywhere from the end of May until the beginning of August. The small elephant hawk moth has a slightly shorter flight period that lasts until mid-July. We come across it most frequently in open landscapes but also in gardens and parks.
In the dusk of a warm summer evening the elephant hawk moths can be seen feeding on lilac and honeysuckle flowers. They fly above the flowers and probe for the nectar with their proboscis. The behaviour reminds very much of the feeding flight of hummingbirds.
If sun shines on a sleeping moth it searches for a new hiding place, creeping or flying.
The just hatched elephant hawk moths are brightly coloured and already in a few hours ready to go on their first flight.
The caterpillars of the large elephant moth mostly feed on rosebay willowherb, sometimes also on bedstraws which are more preferred by the caterpillars of the small elephant hawk moth. The caterpillars of the elephant hawk moths are easy to recognize from the upright spine-like formation on the abdomen, but they will not appear until in 1-2 months.
Both elephant hawk moths winter as pupae.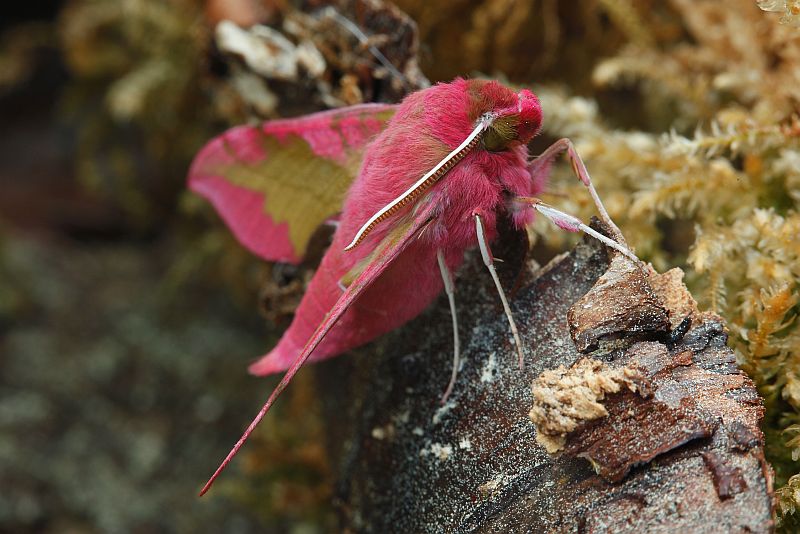 Small elephant hawk moth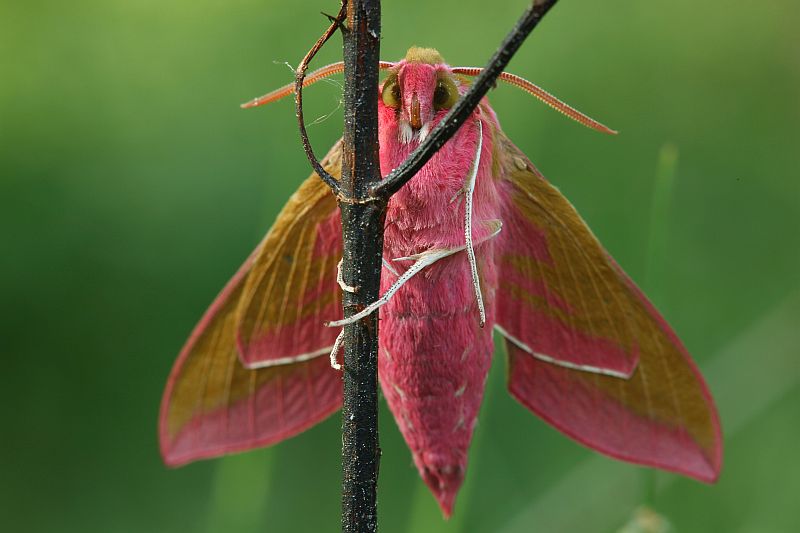 Elephant hawk moth