Autorid
Image from webcam captured by Liz, LK forum
Video recorded by  Mutikluti, LK forum
Translation Liis
Image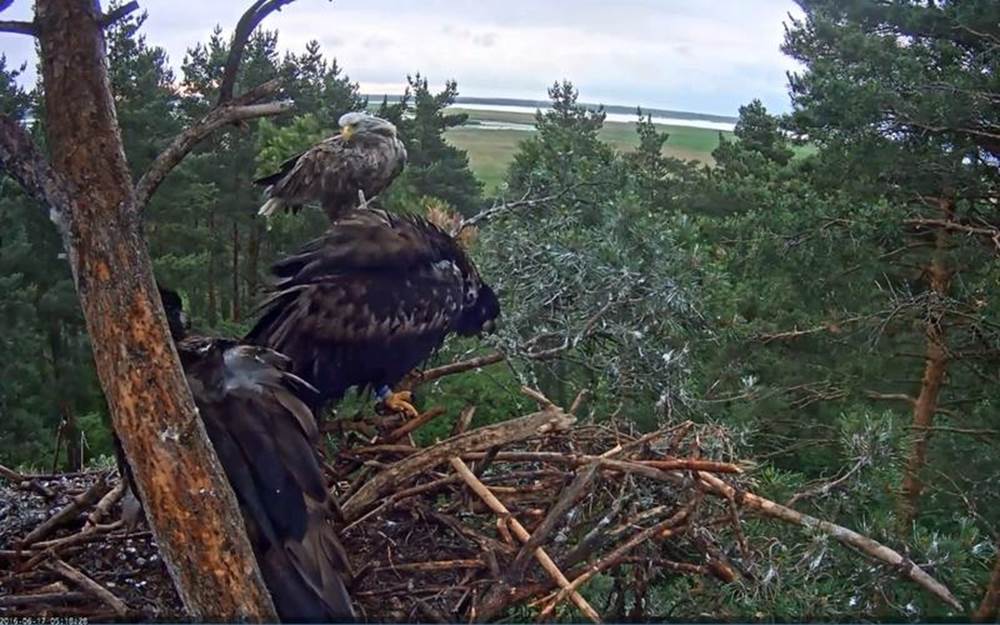 Body
The large birds must manage with a smaller nest area
White-tailed eagle    Merikotkas        Haliaeëtus albicilla
The rains of the last few days have soaked the eagle nest through and through, in addition there have been strong gusts of wind.
The nest area has become clearly smaller but the eaglets are already at an age when they are able to get across shorter distances by flying.
For Friday and Saturday heavy rains and strong gusts of wind are predicted. But even if the nest should fall apart our white-tailed eagles will surely manage.
In the video we see the whole family. For next year the nest must be thoroughly repaired. Or will they choose a new nest site? We will see this already in winter.