Autorid
Video saved by Ahto Täpsi
Body
Red admiral       Vanessa atlanta
The migratory butterflies that arrive to our country in May - the red admiral (vanessa atlanta) and the painted lady (vanessa cardui) - were rarities for us even 30 years ago. Now we encounter them mostly in autumn, even in towns.
The mature offspring of the butterflies who arrived in spring can be seen from second half of July onwards. There is a shortage of flowering plants these days, so we encounter them more around fruit trees.
The weather was clear this week with a mild wind, which is helpful for the butterfly migration. Some butterflies will head to southern Europe, others still further to North Africa. Both red admirals and their close relatives painted ladies will give six new generations of butterflies each year. In Estonia only one generation of adult butterflies will emerge, the other five will be given in southern areas.            
Comparing bird and butterfly migration does not work so well. The adult butterflies who arrived in spring are no longer alive - it is the new generation which will migrate southwards. How does the young generation know about the need to migrate? 
Scientists in America investigated the migration of monarch butterflies and concluded that the genes of butterflies compel them to fly north in the spring and south in the autumn.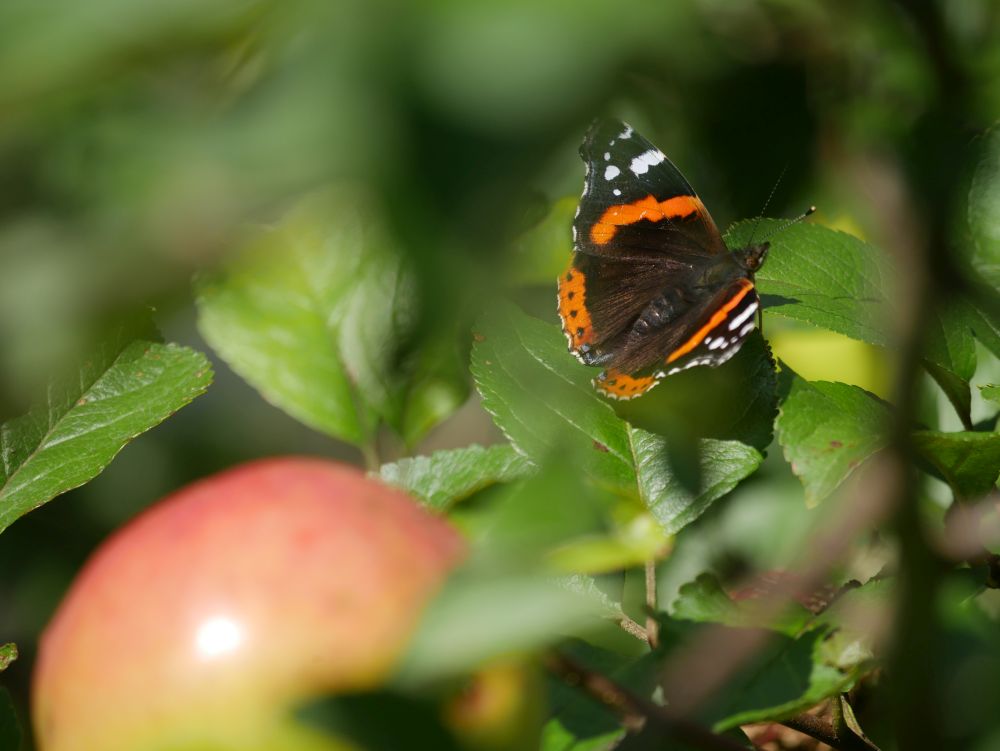 Red admiral